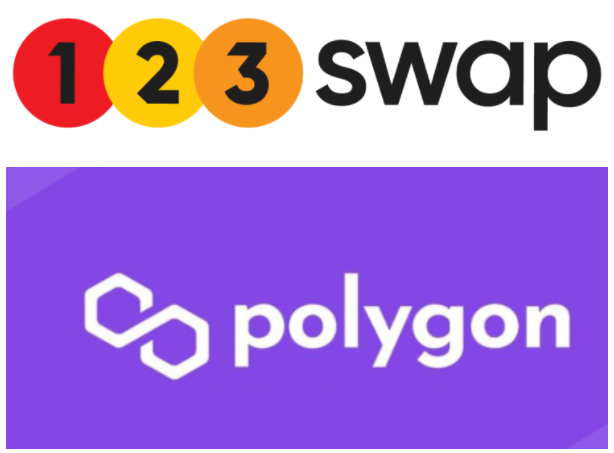 Polygon (formerly Matic Network) is the premier well-structured and easy-to-use Ethereum infrastructure development and scale platform. The main component is Polygon SDK, a modular and usable framework that facilitates the development of many types of applications.
The platform aims to build an "Internet of Ethereum blockchains" or an Ethereum-compatible multi-chain blockchain ecosystem. This should be done by providing a simple framework that allows developers to build their own unique, Ethereum-compatible blockchain with just one click. Polygon offers a system where different blockchains can exchange values and information freely and quickly, eliminating the technological and ideological divisions that exist in most blockchains today.
The project was originally called Matic Network but was renamed Polygon as the scope grew. While Matic was a simple level 2 scaling solution for Ethereum, Polygon is the foundation of a large-scale collaborative blockchain network that maintains its autonomy.
Polygon is the best option for blockchain games. Excellent games are expected to be released on the blockchain in the coming months. This will increase the use of the polygonal blockchain, and its native Matic currency will also see an increase in demand, which will lead to a large increase in signal prices.
123swap has worked with many uprising projects and will soon be working with many more. Polygon is one of the projects 123swap is currently working on.
123swap has invented certain technologies to help the platform beat the competition, become faster, and become the world's best swap platform.
123swap platform aggregates functioning of all the popular DEX & DeFi platforms such as Pancake swap, YFI, Curve, Uniswap, Mooniswap, Balancer, Dodo, Bancor, Mstable, and many more, to create an all-in-one platform. It aggregates all DeFi assets, liquidity pools, and saving deposits in one dashboard so that traders can easily compare and choose the best option. It takes care of the following areas, enabling its users to perform several functions on a single platform.
Why Polygon?
Polygon clearly builds on the scope and purpose of the original Network Matic project by providing developers with a range of tools to create ultra-scalable and powerful decentralized applications (DApps) and blockchain.
It is the only scalability solution on the market that supports Ethereum Virtual Machine (EVM). It enables connected chains to maintain autonomous security and interoperability between them and the Ethereum backbone.
Unlike other platforms, chains in the polygonal ecosystem do not have to use security as a level of service but can still communicate with each other using any messaging function. This means that developers can create truly interoperable decentralized applications that can take advantage of the different capabilities of different large-scale chains.
Staking is a critical component of the Polygon ecosystem as it is a Layer 2 solution that uses a network of stakeholder evidence validators for facility security. Network validators will invest their MATIC tokens as security to be part of the network PoS consensus process in exchange for MATIC tokens.
Network members who do not wish to become validators can delegate their MATIC tokens to another validator, continue to participate in the betting process, and win betting prizes.
Polygon hires block builders at the block maker level as well as secure operational checkpoints to achieve a higher degree of decentralization. These block producers put an end to large chains with checkpoints and anti-fraud techniques.