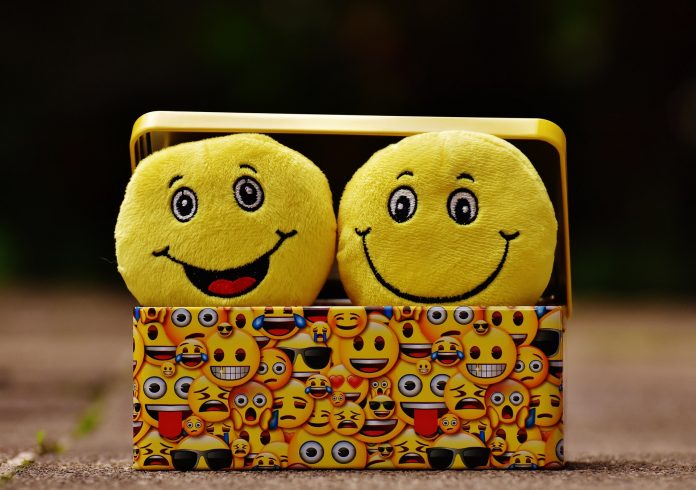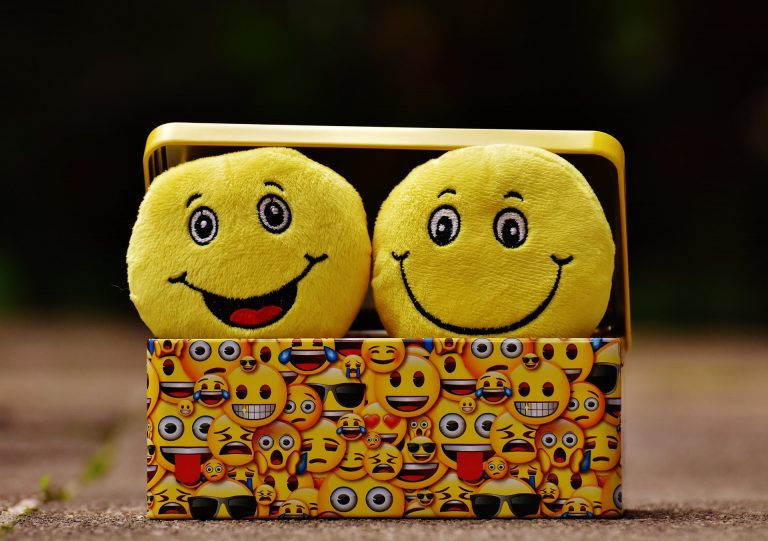 With the absurdly high amount of different meme coin projects on the market, it's hard to find decent tokens that aren't complete scams, pump and dumps, or straight up "rug pulls." In this article, we hand picked 3 awesome meme coins that have a solid team, great project, and an overall bullish long-term outlook.
While trading meme coins is akin to gambling, there are certain signs that can be dead giveaways of a bad investment. For example, a badly designed website, low social media presence, and a lack of a real community, are all signs that the project will most likely die out extremely fast.
Let's take a closer look at 3 amazing meme coin projects that are extremely underrated, and have a great outlook for 2022. The list below is ordered based on the market cap of each project, lowest to highest.
#3 Loser Coin (LOWB) – $4.8 million
If you're scared of investing in a coin and getting dumped on by the developers, then Loser Coin is the perfect choice for you. Sometimes you have to lose to win lose again.
Started by two poor guys from China, a father from a small village, and a developer working 60 hours a week, the selling point of this project is that the team will not manipulate the price of the coin due to their lack of capital.
Loser Coin is hosted on the Binance Smart Chain, which only makes sense as the team behind the project most likely can't afford the transaction fees on Ethereum.
While the concept around the coin is hilarious, the team behind the project has been hard at work keeping up with the latest crypto trends, even going so far as to start the development of LowbCraft – a Loser Coin metaverse.
With an active team and a hilarious theme, Loser Coin might just surprise you by the end of the year. I would recommend keeping an eye on this project.
#2 Pokelon (ELONBALLS) – $5 million
One of my personal favorites is Pokelon, an Elon Musk and Pokémon themed NFT collection with its own token called ELONBALLS.
Pokelon features hilarious virtual trading cards that are rehashes of everyone's favorite Pokémons. Take for example this Pidgelon: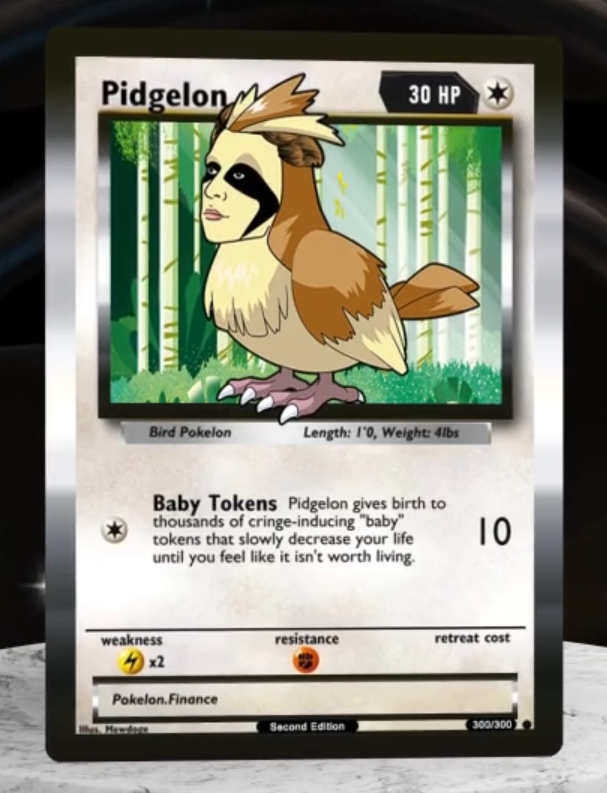 Its official NFT description is even more hilarious:
"Pidgelon scavenge the forest floor looking for seed rounds and IPOs, but are notoriously skittish and tend to dump whatever they're holding shortly after they find it."
What's more, is you can evolve and devolve your NFTs just like you would a Pokémon. The team is currently still working on allowing players to battle each other, once the NFT game is released, chanced are more users will join the Pokelon ecosystem.
Overall Pokelon is a great long-term hold for 2022, as the team continues working and improving the project, it wouldn't surprise me to see a dramatic increase in its valuation next year.
#1 Dogs of Elon (DOE) – $37 million
Dogs of Elon is a collection of NFTs themed after everyone's favorite K-9 and Elon Musk. After a successful presale in October, Dogs of Elon has experienced a massive price gain shortly after.
Along with their awesome collection of NFTs, Dogs of Elon has a tradeable ERC-20 token called DOE, which currently allows users to stake their tokens for rewards. It doesn't stop there, as the Dogs of Elon team has been hard at work working on a new feature allowing users to stake their NFTs.
Moreover, Dogs of Elon are also working on adding a playable game that allows you to earn tokens via a Play-to-Earn model. DOE also has one of the most charitable teams, donating hundreds of thousand of dollars to a variety of charities, helping make the world a better place.
The project has received support from the likes of CoinMarketCap and has a great marketing strategy. Overall, Dogs of Elon has a lot of potential, and is a great long term hold for 2022.
Conclusion
All the projects listed above are solid picks for 2022. The most important part that dictates the success of a project, is its team. A strong team fosters a strong community, which fosters an increase in adoption and userbase on the platform.

As crypto becomes more and more mainstream, the teams that can keep up with the trends and continue to innovate are the ones that will remain relevant. Each project listed above has a hard working and dedicated team, which means a great long-term outlook.
Disclosure: This is not trading or investment advice. Always do your own research before buying any cryptocurrency.
Follow us on twitter @nulltxnews to stay up to date with the latest cryptocurrency news!