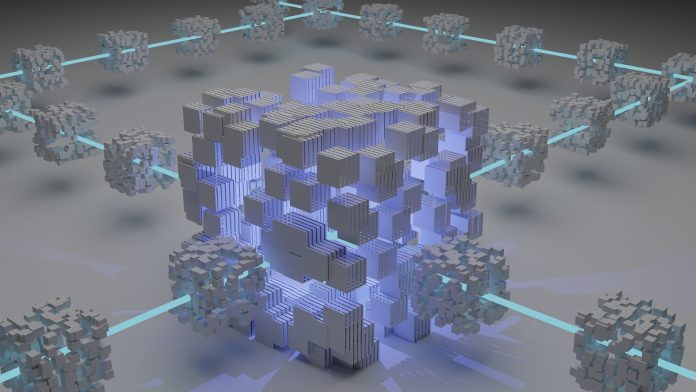 Some cryptocurrency projects linked to artificial intelligence (AI), like InQubeta (QUBE), are grossly undervalued due to various reasons like the AI revolution being in its infancy. InQubeta aims to address the inaccessibility of traditional investment opportunities by creating an alternative without entry barriers that bar potential investors from taking advantage of opportunities that can earn them profits.
It wouldn't be a stretch to declare that most companies linked to AI are undervalued given the exponential increase in investments in the industry expected by 2030. Investments in AI rose by over $100 billion from 2015 to 2022, but it should reach $1.5 trillion by 2030. Companies that provide solutions in the AI space will get the lion's share of these investment funds.
Nvidia made this crystal clear when its market cap went over a trillion dollars after its quarterly earnings report indicated a rise in demand for chips that drive AI. Nvidia's market cap was less than $300 billion at the start of 2023. Many companies that push advancements in AI will experience similar growth over the next several years as investments in AI rise by 15x.
Three reasons InQubeta (QUBE) and other AI cryptocurrency projects are undervalued
Some of the reasons why many cryptocurrency analysts think InQubeta tokens are currently grossly undervalued include:
1. Growing investments in the artificial intelligence sector
AI has come a long way in the past decade as its role in everyday life increases. Most people are already linked to AI in some way, from voice recognition features on their smartphones to search engines like Google using artificial intelligence to deliver more relevant search results.
Investments in AI are projected to grow exponentially in the next several years which means companies that help to advance the technology are poised to see a large influx of capital.
The InQubeta project is a solution-based platform that makes investment in AI more accessible for regular people, which leads to more funds being poured into the AI space. InQubeta's platform will funnel a considerable portion of the $1.5 trillion expected to be directed into AI to startups that need them to innovate while providing investors with an alternative way to acquire partial ownership in these companies without having to jump through the hurdles of mainstream investment firms. InQubeta prices will rise as these funds flow through its network from investors to companies that need capital.
2. Fixed token supply 
InQubeta's total token supply is capped at 1.5 billion which helps the long-term price growth of its tokens. Memecoins like Dogecoin (DOGE) have struggled to reach the one-dollar mark due to a limitless token supply that ensures prices are constantly driven downward. Dogecoin miners receive tokens periodically as rewards and most sell them immediately since not having a token cap leaves the platform perpetually vulnerable to inflation.
InQubeta having a supply cap gives investors more reasons to hold on to their tokens which drives prices up in the long run. InQubeta also rewards investors with additional tokens if they stake their holdings to help run the network, providing more incentives to hold on to their $QUBE.
3. Deflationary protocols
The InQubeta project adds a burn tax to transactions on its network to help cut down the token supply. This combined with the supply cap virtually ensures $QUBE prices will grow consistently in the long term. Tokens accrued through the burn tax are permanently removed from circulation.
Summary
The InQubeta project has emerged as one of the biggest stars in the cryptocurrency space thanks to its well-structured network and its platform serving as an alternative way to secure equity in AI startups. $QUBE tokens being undervalued allows investors to grow their investment by up to 100x in 2023 alone.
Disclosure: This is a sponsored press release. Please do your research before buying any cryptocurrency or investing in any projects. Read the full disclosure here.
Photo by Shubham Dhage on Unsplash