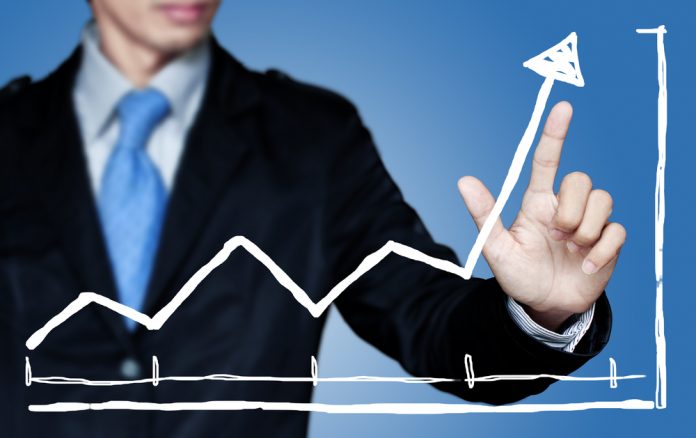 There are always interesting discussions going on when it comes to Bitcoin. The world's leading cryptocurrency has a very intriguing distribution scheme, albeit one that looks very different from what most people might expect. It is believed over 19 million BTC addresses own $1 worth of Bitcoin or more, which further shows the distribution of this currency is a lot more widespread than people assume.
The Growing $1 Club
It is good to see a lot more Bitcoin addresses own $1 worth of BTC or more. While that might not seem overly important given the current price momentum, one always has to look at the much bigger picture. Compared to late November of 2017 – when BTC peaked – there are 3.1 million extra addresses with a balance of $1 or more. A very big shift, and one few people expected to see after the past 18 months.
It is always important to note that this does NOT mean 19.4 million people have a Bitcoin address with $1 or more in its balance. Users can generate as many different addresses as they see fit without having to pay for doing so. As such, it is possible that some users are using more addresses than before, albeit a near 20% growth has to come from somewhere else. A very prominent sign for the cryptocurrency industry as a whole.
The $10 & $100 Club Note Bigger Growth
Given the current price trend, one would almost deem it normal to see more Bitcoin addresses owe $10 or $100 worth of BTC. However, one has to keep in mind the price is now just over half of what it was at the peak in late November of 2017. Compared to that period, both the $10 and $100 club gained 33% more members. Whether or not this is growth due to more temporary addresses being sued or a simple appreciation of account balances which existed prior, is very difficult to determine at this time. Even so, any sort of growth is positive for this industry.
The Medium Balance Boys are in Town
As one would expect, there are also a fair few more BTC addresses with a balance that surpasses either $1,000 or even $10,000. While those groups grew less steeply, it is rather apparent a lot more money has been distributed in the past 18 months through a wide variety of means.
Again, it is unclear why things have evolved this way, as one would expect fewer addresses to hold bigger balances after the price collapse of late 2017, most of 1028 and early 2019. While it is true that there are some negative changes in terms of addresses with a high USD balance, those changes are very positive for this industry as a whole. Fewer people with massive amounts of BTC to dump on the open market can eventually lead to more price stability.
The big Whales Lose a few Members
With all of the "smaller balances' noting massive growth, it is only normal the opposite effect has come true among the "whale addresses' Users who own $100,000 or over $1m worth of Bitcoin are down by 1% and 11% respectively. Especially that latter group's decline is quite spectacular although it seems plausible to assume some users simply cashed out at the most opportune time in 2017.
Even so, this doesn't mean people are less eager to hold big amounts of Bitcoin by any means. With the current price moving up rather nicely, there is a very good chance these figures will look very different in a few weeks from now. That is, assuming this current uptrend can be resumed for a while, as that situation remains rather uncertain. A lot of money has been poured into cryptocurrencies out of the blue, yet it can be taken away just as quickly.
---
Disclaimer: This is not trading or investment advice. The above article is for entertainment and education purposes only. Please do your own research before purchasing or investing into any cryptocurrency or digital currency.
Image(s): Shutterstock.com