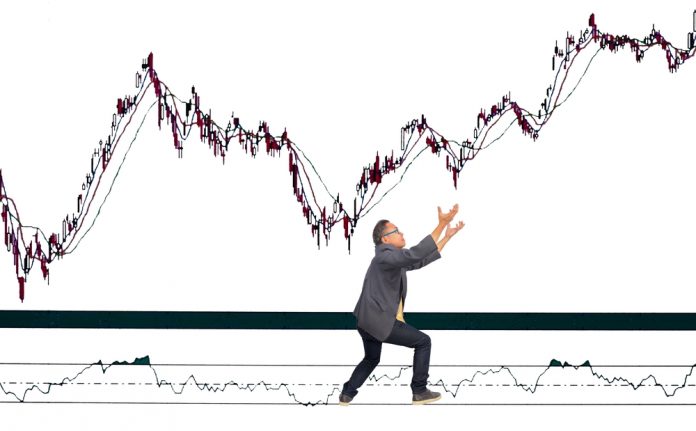 It has been yet another interesting week for all of the cryptocurrency markets. Despite Bitcoin going in the right direction again, it is rather clear altcoins are not following this trend as of right now. In fact, it seems the divide between Bitcoin and "the rest" is only growing larger, pushing the Bitcoin Dominance Index back to nearly 65%. Not what altcoin speculators have been looking for by any means.
Bitcoin is Dictating the Pace
It is apparent for everyone to see how Bitcoin is the only market in the cryptocurrency industry which seems to matter right now. Its value dictates the altcoin landscape in both BTC and USD value alike, which can have some rather interesting consequences along the line. Right now, it is pretty apparent the rise in Bitcoin value is causing problems for most of the alternative markets available today. That trend is not uncommon, but it is somewhat worrisome. 
For the time being, it seems unlikely the altcoins will note any real comeback in the coming hours and days. In the entire top 20, there is only one market which has gained in USD value, even though its value is still lower compared to about a week ago. Every other market is in the red, either by a small margin or in a significant manner. This is very different from the 2017 bull run when everything seemed to push higher every single day. Such a trend could still materialize later this year, but for now, nothing of the kind looms on the horizon.
Altcoins Bleed BTC Value
The biggest problem altcoins face right now is how their individual ratio against Bitcoin is getting thrashed. Of the top 5 altcoins on the market today, there is no market which lost less than 4% in Bitcoin value in recent days. That is a very problematic trend for altcoin speculators, as it seems there is no real change on the horizon at this point. 
The only markets to note BTC-based gains recently are found outside of the top 20, and even then they are still pretty scarce. Only 7 markets in the entire top 50 are in the green over the past 24 hours when it comes to their BTC value, which is quite telling as to what is happening these days.  When one discounts the rather blatant Egretia pump taking place right now, the market conditions look pretty bleak for the alternative markets. 
Trading Volumes Remain Rather low
Although an increase in Bitcoin value could trigger some additional trading volume for the altcoins, that is not necessarily the case at this time. There are six markets – of the over 2,000 tracked on CMC – which generate over $1bn in 24-hour volume. That is not necessarily a bad thing by any means, but it shows the money is still primarily flowing to the main markets, whereas everything has been overlooked.
When looking at the bigger picture, there are just 25 markets with over $100m in trading volume. While most people might not necessarily be too surprised by these figures, it shows the altcoins are simply not as appealing as they could or should be at this time. Turning this situation around will be rather difficult under these market circumstances. Considering how there are only 3 markets outside the market cap top 25 generating over $100m – and they are all stablecoins – things will continue to look bleak for some time to come. 
---
Disclaimer: This is not trading or investment advice. The above article is for entertainment and education purposes only. Please do your own research before purchasing or investing into any cryptocurrency or digital currency.
Image(s): Shutterstock.com