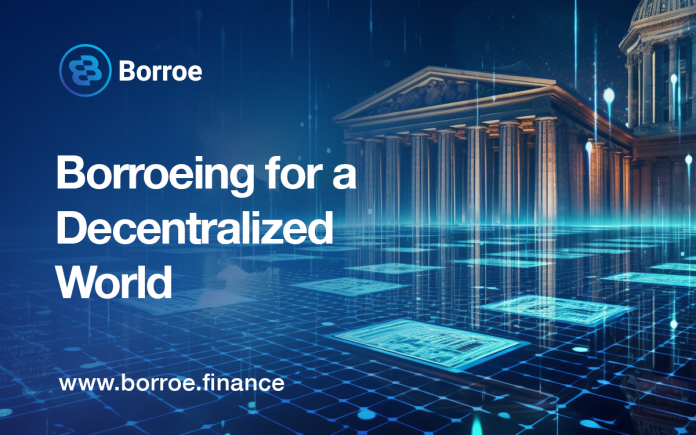 Bitcoin (BTC) may soon enter an extended bull run after El-Salvador welcomed Binance into its country. Also, Ripple's (XRP) CTO has defended a new PayPal initiative. However, both tokens still bowed to selling pressure in the last few weeks, while Borroe ($ROE) impressed investors. Borroe ($ROE) sold 25 million tokens and raised $250,000 within five days.
Binance Users Break into El-Salvador Bitcoin (BTC) Space
Recently, the largest cryptocurrency in the world, Binance, announced that it received licenses to trade Bitcoin (BTC) and other digital assets in El Salvador. El-Salvador Central Reserve Bank granted these licenses. Interestingly, Bitcoin (BTC) has been approved as legal tender in El-Salvador since 2021, and Binance gaining access to an active Bitcoin (BTC) market may trigger an extended bull run for the crypto market.
In other news, Galaxy Digital CEO Mike Novogratz has said that a Spot Bitcoin (BTC) ETF will bring back many institutional investors if the SEC grants approval. Novogratz said institutional investors have been wary of Bitcoin (BTC) since FTX collapsed, and approving Spot Bitcoin (BTC) Spot ETFs might prompt them to return. Bitcoin (BTC) has re-established $29,000 support, and looks bullish.
Ripple (XRP) CTO Defends PayPal (PYUSD)
On August 7, 2023, PayPal launched its stablecoin called PYUSD. Following the launch, members of Ripple (XRP) and the crypto community have raised concerns about the 'assetProtection' clause of the PYUSD system. According to crypto analyst Pashov, the 'assetProtection' feature can wipe your balance in two transactions (first freeze, then wipeFrozenAddress). Pashov called it a centralization attack vector.
However, Ripple (XRP) CTO David Schwartz has described the analysis as' nonsense.' According to the Ripple (XRP) CTO, the centralization is that the value of the stablecoin is based on PayPal being legally obligated to redeem it for dollars. Ripple (XRP) is not available on PayPal, and investors hope that will change soon. Ripple (XRP) is trading at $0.6291 after gaining 2.18% in the first week of August 2023.
Borroe ($ROE) Performs Beyond Expectation at Presale Beta Stage
Borroe ($ROE) is the world's first web3 blockchain invoice discounting NFT marketplace. This decentralized fundraising platform is built to help web3 businesses generate instant cash by selling future earnings. Borroe ($ROE) users can mint their future subscriptions, digital payments, invoices, and royalties into NFTs and sell them at discounted prices to supportive communities. Buyers can resell discounted NFTs on secondary markets through a P2P system.
Borroe's ($ROE) presale beta stage was an impressive outing. The platform sold 25 million tokens for $0.0100 and raised $250,000 within five days. Borroe ($ROE) is on its first presale, and the token is selling for $0.0125. When all presale stages end, and Borroe ($ROE) finally hits the mainstream crypto market, the token will sell for $0.0400. This price action will deliver a massive surge to early Borroe ($ROE) investors.
Learn more about Borroe ($ROE) here:
Visit Borroe Presale | Join The Telegram Group | Follow Borroe on Twitter
Disclosure: This is a sponsored press release. Please do your research before buying any cryptocurrency or investing in any projects. Read the full disclosure here.