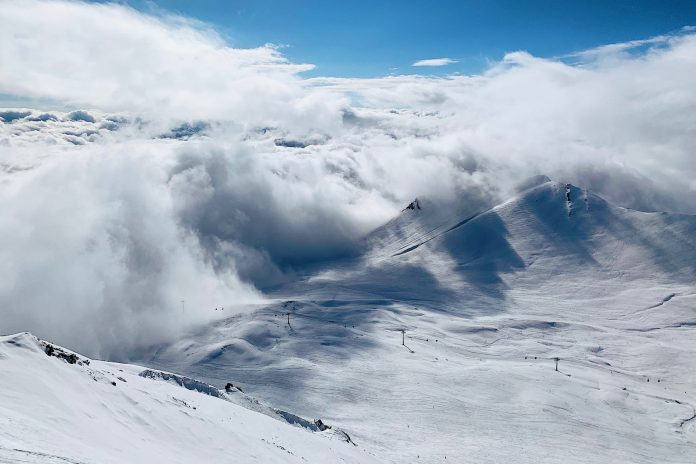 The past months of the crash have caused a lot of FUD in the price of Avalanche. As a result, the market has remained calm for a while as volatility continues to shrink by the day.
For the past few weeks, trading activity has been abnormal due to a lack of interest in the market. Avalanche has continued to maintain a sideways movement. 
The price action is trapped in a tight range of $12 and $14 levels, which acts as support and resistance. The ongoing consolidation phase indicates a potential price explosion, which is likely to happen any time from now. 
Avax's attempts to overcome the resistance level have been proven abortive since it found a local bottom in the past month. If this level continues to suppress bullish actions, the market is most likely to collapse further from a long-term perspective. 
However, we may see a brief correction up to $17.4 if it manages to reclaim the above resistance level. The behavior of the market looks dicey at the moment. We need to see a clear sign of a break at the aforementioned support and resistance level before we can determine the next swing. 
As of now, the trend is neutral-bearish. The price is down by 4.2% following the past week of decrease. A massive price explosion is around the corner.
Avalanche Price Analysis (AVAXUSDT): 4-Hour Chart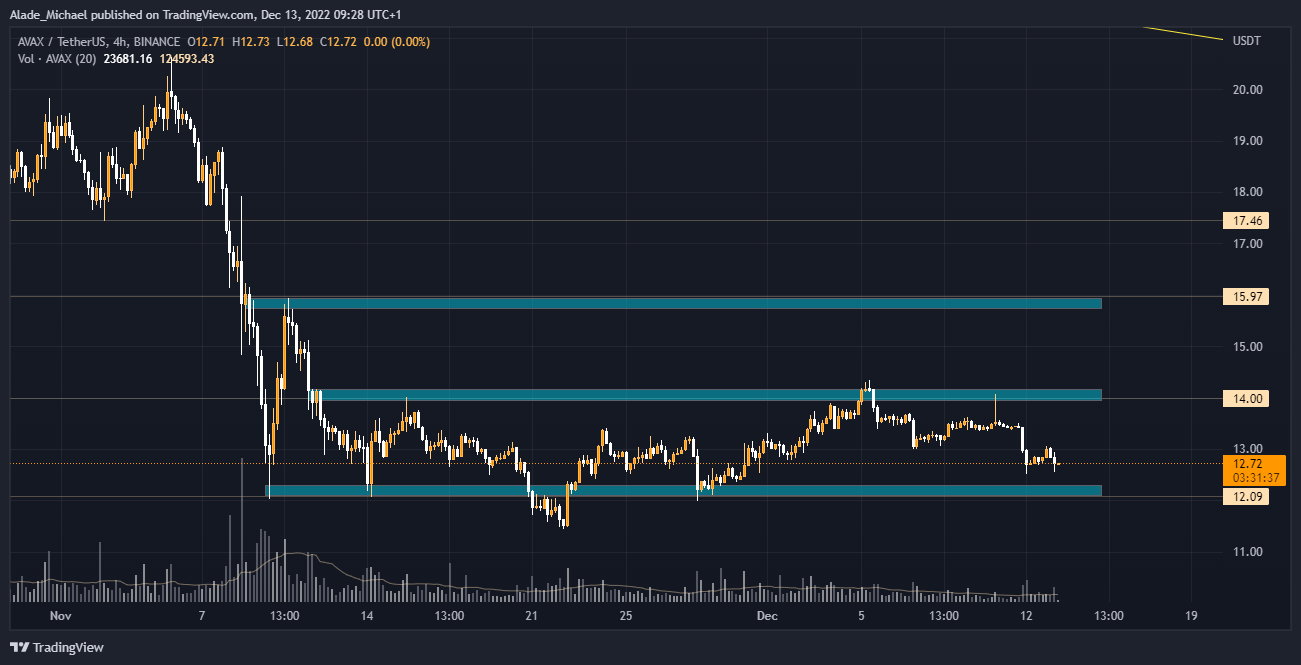 While we anticipated an explosion, the price is changing hands at $12.7. A drop below the $12 support level would cause serious panic. There's close support at $11.45 in case of a breakdown. If the price slips further, the next target would be $11 and $10.
Should Avax climb back and the price surge above $14, the $16 resistance level would be the first target before it advances higher to $17.46, where the market broke down a month back.
Key Resistance Levels: $14, $16, $17.46
Key Support Levels: $12, $11, $10
Spot Price: $12.7
Trend: Neutral-Bearish
Volatility: Moderate
Follow us on Twitter @nulltxnews to stay updated with the latest Crypto, NFT, AI, Cybersecurity, Distributed Computing, and Metaverse news!