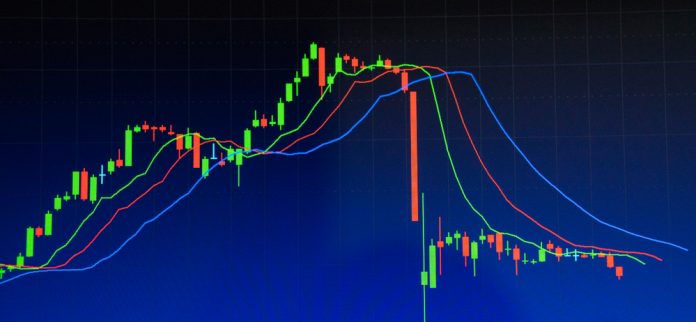 It has been an interesting weekend in the world of cryptocurrency trading. BCHSV, also known as Bitcoin Satoshi's Vision, is going through a very steep correction once again. Its value continues to decline in both USD and BTC value. The preemptive celebration among BCHABC holders as becoming the "new" BCH will only intensify this market pressure.
BCHSV Price Continues to Struggle
While it is not uncommon for alternative currencies to lose a fair bit of value over the weekend, BCHSV is a bit of an odd creature in this regard. The forked version of what was known as Bitcoin Cash has noted less trading volume over the weekend, and also noted a steep price decline in the process. It is still more popular than BCHABC on most exchanges, but that alone is insufficient to keep the price afloat.
Over the past 24 hours, the BCHSV value dropped to 0.019 BTC, or roughly $110 across most exchanges which support its trading. This is a big setback, especially when considering how the hash gap to BCHABC is very small. As more exchanges begin treating BCHABC as Bitcoin Cash, it is only normal this forked currency will need to forge its own path in the price department.
Looking at social media there is no real interest in either ABC or SV from a "use case" point of view. These speculative assets are the talk of the town, although tweets such as the one from Ole Fra Trondheim show how bitter and sour things have gotten in recent days.
#fakesatoshi is a plague to the crypto industry. The sooner we get rid of him and his shitcoin #BCHSV, the better

— Ole fra trondheim (@OleTrondheim) November 18, 2018
A similar sentiment is echoed by Jose, who is confident users should exchange their BCHSV to BCHABC on the spot. While there may be some merit to such a statement, both chains will obviously co-exist for some time to come. There is still a chance BCHSV will become the dominant Bitcoin Cash chain as well, which would make life a bit more problematic for BCHABC holders.
#bchsv will drop to 90usd, Change it to #BCHABC the real #bch #bitcoincash. #btc #hardfork #HashWars #binance #coinbase #xrp #ada #xlm #neo #eth #ethereum #xmr #zcash #bitfinex #bittrex #kraken #zec #iota

— Jose (@Jose52201934) November 18, 2018
For Casino Payer, this whole "hash war" scenario couldn't be less interesting if the parties tried. He claims both ABC and SV are shitcoins, although the potential money to be made from flipping both assets is too good to pass up on. This has been the sentiment among most traders since the protocol upgrade, although the future remains unclear at this time.
Let's get this straight $BCHABC and $BCHSV are both shit coins, no doubt, but there's lots of money to be made until somebody wins the hash war. That's why, I'm in. #BCHABC #BCHSV

— Casino Player (@PlayerCasino) November 18, 2018
Based on all of the current circumstances, it seems unlikely the BCHSV price will return to its all-time high of 0.038BTC anytime soon. Even so, there is still a long way to go, and the block gap with BCHABC is just 7 blocks. This further shows the network is alive and well, and should not be given up on all that easily. This remains an interesting "war" for many different reasons.
---
Disclaimer: This is not trading or investment advice. The above article is for entertainment and education purposes only. Please do your own research before purchasing or investing into any cryptocurrency.
Image(s): Shutterstock.com