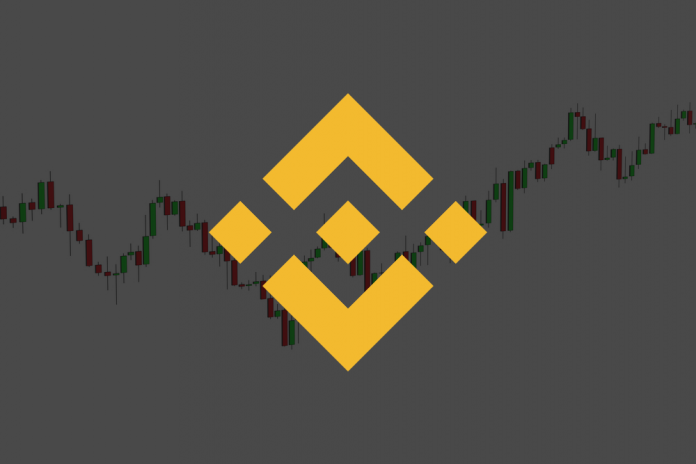 When Bitcoin goes in the green again, most of the alternative markets will follow suit pretty quickly. Today is no exception in this regard, although it would appear as if there is still some uncertainty across the markets as well. The Binance Coin price is moving up nicely, although it is taking a slow and steady approach first and foremost.
Binance Coin Price Tries to hit $16 Again
It is evident the cryptocurrency industry is still in a good place right now, especially with most of the top markets shifting into the green zone again. While some stability would also be appreciated, most traders prefer to see some gains at any given time. It appears Binance Coin has users covered in this regard, primarily because it tends to note some gains in quick succession at all times. Today is no different in that regard, albeit the market isn't moving up as swiftly as people expected.
Over the past 24 hours, the Binance Coin price has risen by 1% in USD and ETH value, and 0.77% in Bitcoin value. While all of these trends are somewhat promising in their own regard, it remains to be seen if they can be sustained for very long. As the value approaches $15.9 again, a push to $16 again is not entirely out of the question. Considering how the trading volume is still relatively low, however, that may require a bit of extra effort first and foremost.
On social media, there are many different discussions pertaining to BNB. Some users would love to see Binance build a better Coinmarketcap, as that site has gotten a lot of flack in the past twelve months. It now seems something will need to change in this regard, although it is unclear what role BNB would play in that regard. There are plenty of CMC alternatives out there already, although some of those still derive incorrect market data from that site in the end.
@cz_binance brother
we want #BNB everywhere ❤️🇮🇳💐

— Prince Pardhan (@princeofdelhi01) March 19, 2019
When it comes to the current price charts, however, it remains to be seen what will happen next. CryptoandChill expects BNB to pull back to $12 in the coming days, which would require a very bearish turn of events all of a sudden. It is not entirely impossible this market would lose 25% in value for no apparent reason, but at this time, that scenario seems implausible.
Watching #bnb like a hawk! You see that golden cross 👏🏾 just waiting on a retrace to about $12 💯 pic.twitter.com/si5V79ZDa7

— CryptoAndChill (@Crypt0AndChill) March 19, 2019
Depending on how far one would zoom out on the chart, it quickly becomes apparent BNB is still mega bullish. Any level of resistance to date has been wiped out pretty quickly, although there is still a good chance this last set of green candles will be undone in quick succession. Although Binance Coin tends to do its own thing first and foremost, there is no market which rises in value for an extended period of time without facing price drop.
高知砲さすがだな、6週連続続いてたBNBの陽線がついに緑ランプ点灯w
まだ今週前半の段階なので陽線に変わることを期待しましょう(棒

お祝いとしてスクショも貼っとくw#BNB pic.twitter.com/xNxoe6lRkY

— ミコトV (@ochimusha31) March 19, 2019
All of the signs seem to indicate things will get very interesting for all top cryptocurrencies, tokens, and assets. Although Binance Coin is gaining a lot less value than one might assume, there is nothing to be overly concerned about as of right now. This current uptrend should not face too many problems as long as Bitcoin remains in the green. However, anything can happen in this volatile industry.
---
Disclaimer: This is not trading or investment advice. The above article is for entertainment and education purposes only. Please do your own research before purchasing or investing into any cryptocurrency.
Image(s): Shutterstock.com