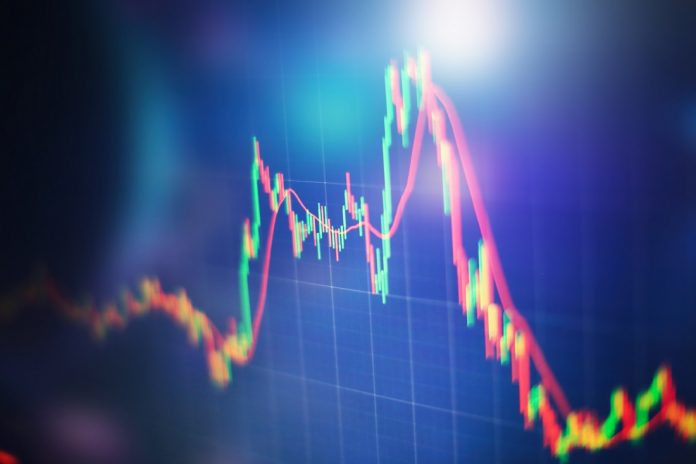 By now, crypto investors have become mentally prepared for the possibility of Bitcoin dropping suddenly and shedding billions of dollars in the process. However, at the back of their mind, many investors were confident that the $4,000 support level would hold strong and Bitcoin would use this level to bounce back. Well, Bitcoin has surprised us yet again and in just over an hour, the currency has shed $400 to trade below $4,000 for the first time since the beginning of August last year. In some markets such as Kraken and Bitstamp, the currency took a severe beating to trade at $3,600.
Is There Really A Bottom?
Just when you think you have figured out a bottom for Bitcoin, it surprises you. The top crypto shed $400 to drop from $4,200 to just below $3,800 in a very brutal one hour. On BitMEX, the largest Bitcoin market by trading volume, Bitcoin was trading at $3,657, with the price dropping by the minute. The other markets on which it was performing very dismally include Coinbase Pro at $3,660, Bitstamp at $3,665 and BCEX at $3,591.
While the weekend has historically proven to be a brutal time for cryptocurrencies, the latest drop will still come as a surprise for many, especially given that Bitcoin has vehemently fought to stay above $4,000.
Just days ago, a crypto analyst predicted that Bitcoin would not sustain the brief recovery it had started and would regress to $3,500. While some came out to dispute the thinking behind the prediction, it is looking increasingly likely that the crypto might hit $3,500 before the end of the weekend. It is even entirely possible that it could go lower, given the historical performance of cryptos on weekends. However, the analyst did also predict that once it hits $3,500, it would bounce back to trade above $5,000.
The latest flash crash begs a crucial question, is there really a bottom for Bitcoin? In the past, various analysts and crypto trading experts have come out to predict Bitcoin bottoms beyond which the currency wouldn't trade, but it has proven them wrong, sinking deeper especially in the last half of the year.
Some had called the bottom at $7,500, but it breached that way back in June. They then called the bottom at $6,000 and for a while, it seemed like the currency could sustain its price above that level, even becoming less volatile than the stock market. However, in the past two weeks, it has breached this bottom and now looks headed to $3,000.
As would be expected, Bitcoin wasn't the sole loser, with XRP and Ethereum both shedding just above 8 percent. At press time, Ethereum was trading at $112 with its market cap standing at $11.6 billion. Again, U.S exchanges had some of the lowest prices, with Coinbase Pro, Kraken and Gemini all trading below $110.
EOS, trading at $3.2 has lost 10 percent, with Cardano and Monero losing 12 and 11 percent respectively. Stellar is the biggest loser in the top 10 after shedding 17 percent to trade at $0.15, down 83 percent from its all-time high of $0.85.
Image(s): Shutterstock.com