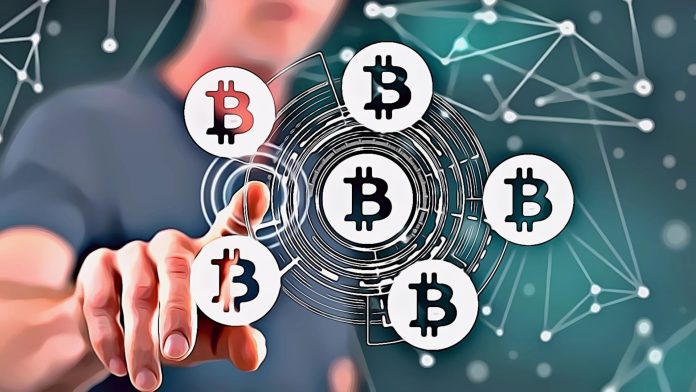 The decline in the Bitcoin balance held on exchange addresses, reaching a value of 2.26 million BTC, represents a significant shift in the dynamics of the cryptocurrency market. This balance is the lowest recorded since March 14, 2018, marking a span of 1,939 days. Such a trend indicates a gradual migration of Bitcoin away from centralized exchanges and towards other types of wallets, such as personal wallets or decentralized exchanges.
Bitcoin Exchange Balance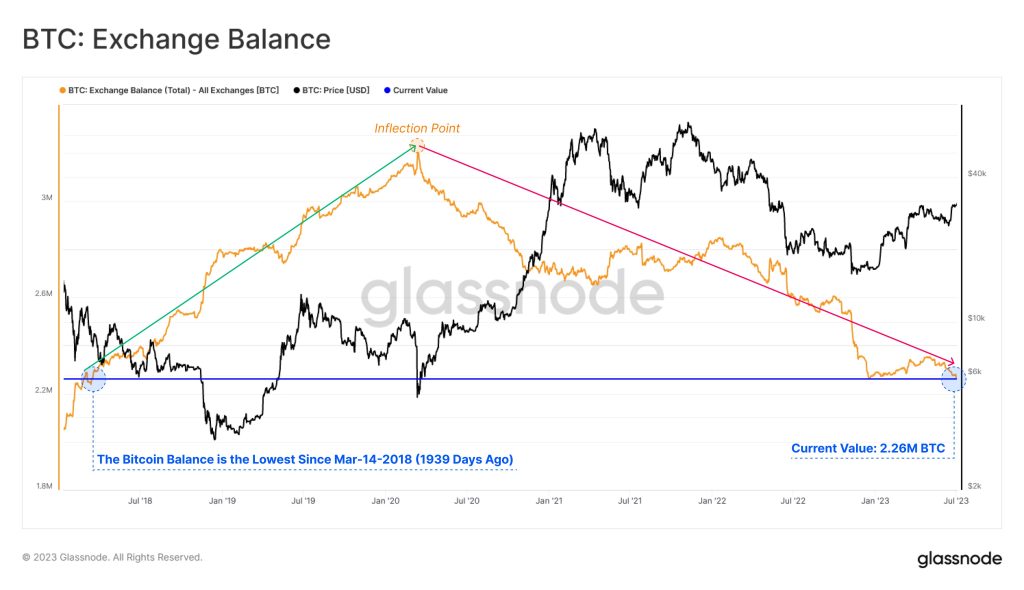 There are several factors that could contribute to this decline. One possibility is increased awareness among Bitcoin holders about the risks associated with keeping their funds on exchanges. Historical events like the Mt. Gox hack in 2014 and subsequent exchange breaches or collapse like FTX have highlighted the vulnerabilities of centralized platforms, making investors more cautious. As a result, individuals are opting to take control of their private keys and store their Bitcoin in more secure and decentralized ways.
Additionally, the rise of decentralized finance (DeFi) platforms and non-custodial exchanges may be playing a role in the decreasing exchange balances. DeFi offers users the ability to trade and lend their cryptocurrencies without relying on centralized intermediaries. This shift aligns with the core principles of cryptocurrencies, promoting financial sovereignty and removing the need for trust in centralized entities.
Furthermore, regulatory changes and restrictions in certain jurisdictions may also be influencing the decline. Governments and regulatory bodies have become more proactive in establishing rules and guidelines for cryptocurrency exchanges, which could lead to users withdrawing their funds from these platforms to avoid potential risks or uncertainties.
Disclosure: This is not trading or investment advice. Always do your research before buying any cryptocurrency or investing in any service.
Follow us on Twitter @nulltxnews to stay updated with the latest Crypto, NFT, AI, Cybersecurity, Distributed Computing, and Metaverse news!
Image Source: thodonal/123RF// Image Effects by Colorcinch