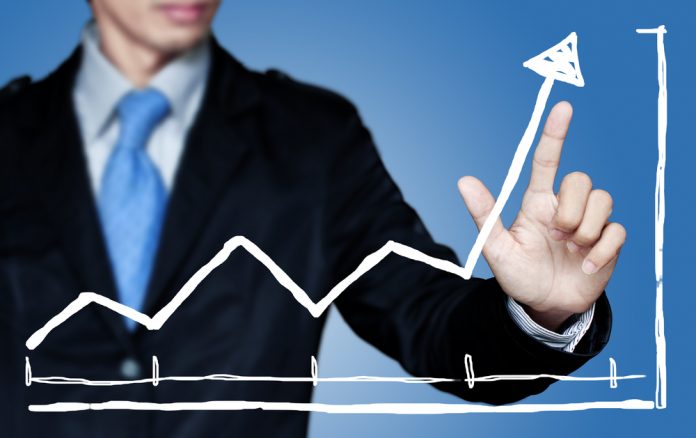 Bitcoin is trading at $3,758 at press time, down 2.4 percent in the past 24 hours. The currency is now down ten percent since hitting its yearly high at $4,200. And despite losing the momentum that had brought back hope in the midst of a brutal bear market, the currency could be heading back to the top.
According to two analysts, bitcoin could be on its way back to the historical $20,000 mark. The analysts believe that the current market environment is strikingly similar to the 2011-2017 period. During that period, the crypto moved from obscurity to unimaginable heights.
In a note to clients, Scott Suh and Michael Graham signaled glory days ahead for the ever-high-spirited hodlers. The two analysts work with Canaccord Genuity Capital Markets, a multinational investment banking and equity research firm.
They stated:
Looking ahead, if bitcoin were to continue following the same trend as in the years 2011-2017, the implication is that bitcoin would be bottoming approximately now and would soon begin climbing back towards its all-time high of ~$20,000, theoretically reaching that level in March 2021
The two further noted the four-year halving of the block reward as yet another indicator of a segmented growth period.
Are We There Yet?
And indeed, whether bitcoin has finally bottomed out is a question that has sparked intense debate. Many believe it already has, at least for now and that the only way is up. However, bitcoin has surprised us many a time, managing to break one support level after another.
Suh and Graham further pointed out that it's not just the historical charts that indicate the future is bright for crypto.
Although there are different dynamics at play this time around compared to four years ago, we point to several tangible catalysts that could propel the price of bitcoin in 2019. For one, institutional custody solutions are expected to launch in the first half of 2019, led by Fidelity Digital Assets
Technical indicators further point to a bottom having been reached in December. According to the Money Flow Index, bitcoin reached its bottom in December when it stood just above $3,100. The MFI is a volume-weighted relative strength index that identifies the buying and selling pressures. The higher it is, the higher the buying pressure in the market. It stands at 44 out of 100, having almost doubled from its tally a fortnight ago at 25.
In more bullish sentiments, one trader and analyst believes bitcoin could hit as high as $336,000. Known on Twitter as Scarface, the Bitcoin Trading Group founder stated:
Each time Bitcoin has crashed 70%+ the following cycle peak has been 5.1-16.89 times higher than the previous. If that happens again then the next all time high will be roughly $102,000 – $336,000. Roll the dice & take the risk – Buy Bitcoin.
Image(s): Shutterstock.com