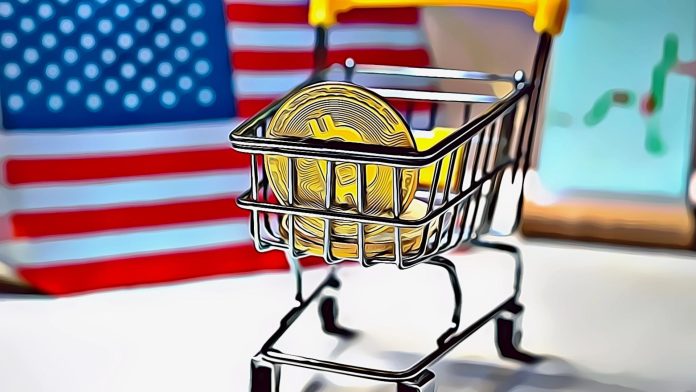 The recent inflation report in the US indicates that inflation rose only by 0.2% in June, which can be seen as positive news for owners of equities, gold, and silver. Surprisingly, the impact of this Consumer Price Index (CPI) report on the cryptocurrency market, particularly Bitcoin, has been minimal so far. However, there has been a notable increase in social volume related to this topic on crypto platforms.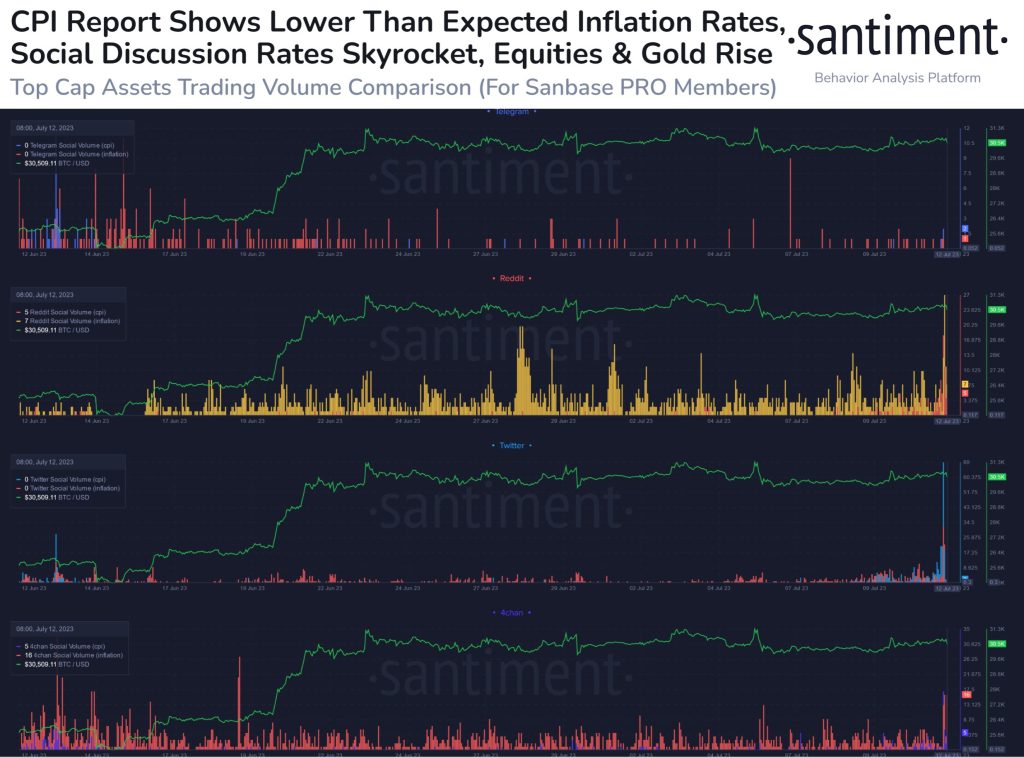 Given the lower-than-expected CPI inflation rate of 3% for June, it is reasonable to expect that the Bitcoin market may not experience an immediate and significant reaction. The relatively stable inflation data could potentially alleviate concerns about rising prices and reduce the urgency for investors to seek alternative assets like cryptocurrencies as a hedge against inflation.
Heightened Social Volume
However, the heightened social volume on crypto platforms suggests that market participants are paying close attention to the CPI report and its potential implications. While the immediate impact may be limited, it is possible that the Bitcoin market could see a gradual response over time as investors continue to digest the inflation data and reassess their investment strategies.
The reaction of the Bitcoin market to the CPI report is influenced by various factors, including investor sentiment, market conditions, and external events. It is important to note that cryptocurrency markets can be volatile and subject to rapid fluctuations, driven by a multitude of factors beyond traditional economic indicators. Bitcoin currently is maintaining a good support above $30k range. 
Ultimately, the response of the Bitcoin market to the CPI report is uncertain and will depend on the interplay of various factors. Continued monitoring of market trends and investor sentiment will provide further insights into how the Bitcoin market may evolve in response to inflationary pressures and economic data.
Disclosure: This is not trading or investment advice. Always do your research before buying any cryptocurrency or investing in any services.
Follow us on Twitter @nulltxnews to stay updated with the latest Crypto, NFT, AI, Cybersecurity, Distributed Computing, and Metaverse news!
Image Source: volovodov/123RF // Image Effects by Colorcinch