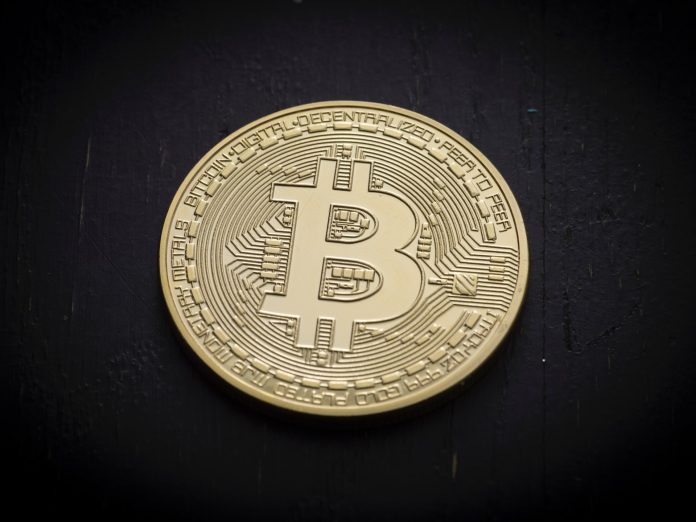 Bitcoin (BTC) is the first and largest cryptocurrency by market cap. However, the cryptocurrency landscape has greatly evolved since its creation in 2009. And Bitcoin Spark (BTCS), a new crypto project with a real-world product, is challenging Bitcoin's supremacy by paving the way for a new era of cryptocurrency use cases.
Bitcoin news
BlackRock (BLK) submitted a spot Bitcoin ETF proposal in June, sparking a flurry of similar initiatives. Many in the industry saw this move as a possible step toward SEC approval, given BlackRock's prominence in the U.S. financial sector. However, the SEC has recently deferred its decision on the Ark21 Shares Bitcoin ETF, extending the evaluation process due to specific application amendments. The original deadline for the SEC's verdict was set for August 13, but now, a resolution might be postponed until 2024. However, despite prior rejections of spot Bitcoin ETF proposals, it's worth noting that Bitcoin ETFs based on futures contracts already exist and are a noteworthy development in the evolving cryptocurrency investment landscape.
Evolving beyond Bitcoin (BTC): The promise of Bitcoin Spark (BTCS)
Bitcoin Spark (BTCS) is a hard fork of Bitcoin (BTC). This new crypto project retains the favorable aspects of BTC, such as its capped supply of 21 million. But it also leverages strategic enhancements to fulfill a broader spectrum of needs, charting a path distinct from its predecessor.
Understanding the pressing need for swifter and more cost-effective transactions, Bitcoin Spark introduces significant changes to Bitcoin's core mechanics by reducing the time per block, increasing the individual block transaction capabilities, and having a substantially higher number of nodes. This ensures the network is capable of handling high transaction volumes promptly and affordably, making it a better alternative for day-to-day crypto transactions. Bitcoin Spark also enables smart contracts on its network, a domain where its predecessor has limitations. This transformative shift is realized through meticulously designed multi-layered architecture that reaches finality on the main network. The layered system also allows developers to deploy smart contracts in a variety of programming languages. This strategic move is poised to nurture a diverse ecosystem of decentralized applications (dApps) on the Bitcoin Spark network, extending the utility of BTCS.
What sets Bitcoin Spark apart most, however, is its potential to become a self-sustaining, profit-generating ecosystem with a limited supply. This is possible through the project's proprietary application and Proof-of-Process (PoP) consensus mechanism. The PoP rewards miners for validating blocks and providing processing power to the network. The team behind Bitcoin Spark will develop an easy-to-use mining application that can be installed on any iOS, Android, Windows, Mac OS, or Linux device and allow the user to mine by permitting access to their device's processing unit. The software will run in an isolated environment that doesn't interact with any other part of the device and will limit itself on the resources it is able to use on the device to account for various usage requirements, such as battery life. This opens up network validation to anyone with a smart device, democratizing BTCS mining and increasing the security of the network.
The miners' processing power is rented to individuals and institutions engaged in high CPU/GPU load tasks as remote computing power by the Bitcoin Spark network. The clients will be required to pay for this service using BTCS, with the revenue generated going to the mining pool. This means the ability for unlimited devices to provide processing power to the Bitcoin Spark network could increase the product potential infinitely. The network will also include supplementary services to boost revenue, such as advertising on its application and website.
The minting rewards for BTCS are adjusted based on various factors, the most notable being revenue yields. Augmented revenue entails diminished minting rewards, subsequently elongating the minting cycle.
With its visionary approach, Bitcoin Spark promises to be a beacon of progress in the digital currency landscape, fostering a future where profitability, inclusivity, and utility converge. Several analysts suggest Bitcoin Spark is the new Bitcoin, and its Initial Coin Offering (ICO) provides a second chance for those who missed out on the early days of BTC. The ICO is phase 2, with BTCS selling at $1.75 and investors getting a 15% bonus.
For more information on Bitcoin Spark:
Website: https://bitcoinspark.org/
Buy BTCS: https://network.bitcoinspark.org/register
Disclosure: This is a sponsored press release. Please do your research before buying any cryptocurrency or investing in any projects. Read the full disclosure here.
Photo by Thought Catalog on Unsplash