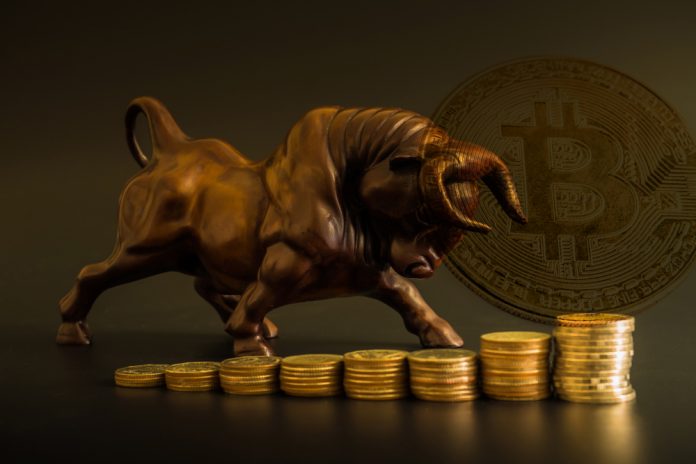 When looking at the overall cryptocurrency market, it is evident most altcoins and tokens require positive Bitcoin price momentum to achieve an uptrend. Unfortunately, the world's leading cryptocurrency hasn't done great in this regard. Traders are not too certain what to make of the market, although a potential short-term price increase seems plausible at this stage.
Uncertain Bitcoin Price Momentum Remains
After the most recent market dip, traders and speculators have become even more wary of Bitcoin than before. The past twelve months have not been too great for Bitcoin, as its value has continued to drop over time. Moreover, any attempt at a market recovery has been pushed down in a rather volatile manner. As such, there is a lot of uneasy Bitcoin price momentum in place right now and one that leaves traders scratching their head.
On the one side, one can easily see the support for Bitcoin is more than acceptable. It could always be more significant, albeit that can also trigger an adverse market reaction. There is a good chance the Bitcoin price will see a short-term increase, although it may not necessarily be a big jump. A potential push to $3,780 seems likely, assuming there is no new wave of bearish pressure to negate the small uptrend which began forming yesterday evening.
The main question is whether or not that new level will hold true for more than a few hours. It would appear most traders and speculators are a bit on the fence about this particular aspect. Establishing a foothold at $3,700 or higher is a somewhat bullish signal, although it has also proven to be a severe level of contention in recent weeks.
Traders Maintain a Cautious Approach
The Bitcoin price chart by InvestingScope seems to indicate the consolidation period might not necessarily be over just yet. Although one can argue there is no consolidation taking place right now, the current market momentum can be interpreted in many different ways. Considering how there is lots of room for sideways trading momentum, anything can happen over the coming days.
It wouldn't be the first time an accumulation zone becomes more apparent. A similar development occurred several months ago. Whether or not the Bitcoin market can deal with another multi-month consolidation period, is a different matter altogether. Another possible outcome is how the first step toward a Bitcoin price recovery has been taken. It will mainly depend on whether or not BTC can remain above the $3,500 level this week.
Assuming that is the case, a potential push to $3,990 might materialize to force a breakout. Failure to support the $3,500 level will trigger a potential decline to a slow as $2,800. This week may prove to be crucial for the world's leading cryptocurrency.  Traders will either see a new bull run or another massive setback. Both options are equally plausible under these current circumstances.
---
Disclaimer: This is not trading or investment advice. The above article is for entertainment and education purposes only. Please do your own research before purchasing or investing into any cryptocurrency.
Image(s): Shutterstock.com