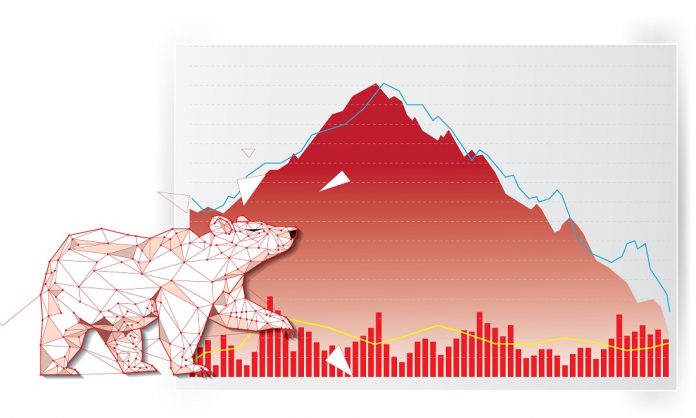 Even though most cryptocurrency users expected some positive momentum to materialize, that will not be the case as of yet. In fact, the Bitcoin price, which dictates the pace for all currencies, is on the decline as well. Although the losses are still relatively small right now, it is evident the overall momentum is not necessarily pleasing too many users.
Bitcoin Price Momentum Remains Uncertain
When the world's leading cryptocurrency dips ever so slightly in the red, alternative markets are usually quick to follow suit. As of right now, it is evident the bearish pressure affecting Bitcoin will wreak havoc among altcoins for several hours to come. Even if Bitcoin were to regain some lost value, it seems unlikely the alternative markets will fare well. Not the outlook most people are looking for, but there isn't much to be done about it.
As far as the Bitcoin price is concerned, it would appear there is a minor amount of bearish pressure to contend with. This minor 1.14% decrease in value will not necessarily cause that many problems in the near future, but for altcoins, it can be quite catastrophic. With a current Bitcoin value of $5,241, one has to wonder what will happen next to the world's leading cryptocurrency in the days up ahead.
The uneasy market momentum triggers a lot of interesting backlash on social media. CryptoHarmonic sees some interesting market momentum shaping up right now, although the charts never tell the full story of what is going on. While the Bitcoin Dominance Index is certainly on the rise once again, it will be interesting to see how things look in a day or two from now.
$BTC price still moving inside the 4H channel and playing some trends on the 1H…$BTC dominance still going up…#blockchain #bitcoin #cryptocurrency pic.twitter.com/4T2TK5LRBN

— CryptoharⓂ️onic 🎧 (@CryptoTradingDJ) April 29, 2019
Kay Kurokawa has come up with an interesting way of comparing student debts, banks, and Bitcoin. Although the comparison makes a lot of sense to cryptocurrency enthusiasts, there will be plenty of other people who remain confident banks are still the go-to financial solution. regardless of how bad things may look. Longing Bitcoin is never a bad thing, although one always needs to do their own research first and foremost.
Long bitcoin, short student debt.

— Kay Kurokawa (@kaykurokawa) April 29, 2019
As far as actual Bitcoin memes are concerned, Pete has come up with one that will tickle the funny bone of Bitcoin Maximalists. Saying "nyet to shitcoins" has become a somewhat popular meme as of late, even though there are plenty of alternative projects which are effectively worth checking out these days. Diversification is crucial in the cryptocurrency world at all times, after all.
#Bitcoin pic.twitter.com/ljyn8oT8SN

— Pete (@reiichini) April 29, 2019
Even though there is no real reason for a new Bitcoin value decline, there is always a chance the bears will remain in control for a longer period. Although the current losses shouldn't make anyone panic just yet, a drop to below $5,000 will not necessarily be unlikely either. Over the coming hours, things will get very interesting regardless of what individual traders may want to see happen.
---
Disclaimer: This is not trading or investment advice. The above article is for entertainment and education purposes only. Please do your own research before purchasing or investing into any cryptocurrency.
Image(s): Shutterstock.com