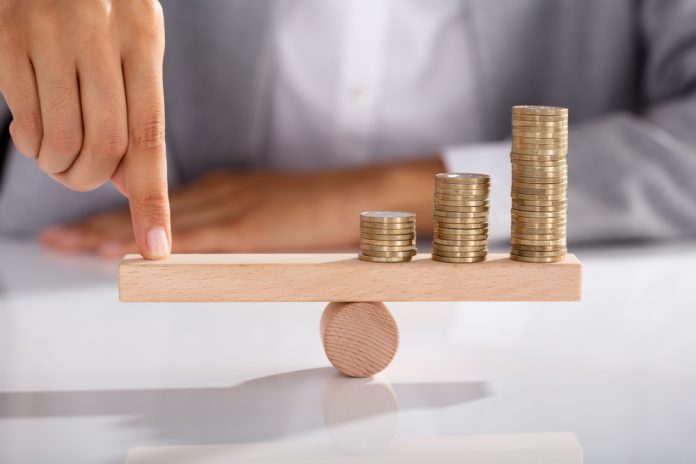 Virtually all of the cryptocurrency markets derive value from Bitcoin first and foremost. While some altcoin maximalists will gladly claim otherwise, it is evident that is not the case. As such, a positive Bitcoin price trend is of the utmost importance. So far, the world's leading cryptocurrency appears to be on the right track, although the road ahead could be bumpy.
Bitcoin Price Momentum is Crucial
With a positive Bitcoin trend, the rest of the cryptocurrency markets will usually see some form of promising momentum. If Bitcoin's trend falls apart, the altcoins will bleed value pretty quickly. So far, it seems as if Bitcoin shows no signs of slowing down just yet. However, there is also a ceiling as to how high the price can go at this time, as $5,300 seems to offer plenty of resistance along the way. That particular value may not be reached for some time to come, depending on how the market evolves exactly.
Over the past 24 hours, the Bitcoin price has risen by 0.95%, which is not all that impressive. In fact, it is not the trend most people had hoped for, as they want to see a jump to $6,000 pretty quickly. For now, Bitcoin's value seems to bounce between $5,000 and $5,250, with no real indication that latter level will be broken in a decisive manner. Despite noting more than solid trading volume worth $13.815bn, it seems the market is at a status quo at this time.
On social media, most people are a bit unsure as to what the Bitcoin momentum will offer exactly. For the time being, the bull return hinted at by Gabo is still not in place, although no one will deny Bitcoin's value has risen significantly compared to January of 2019. Sustaining that level of growth has been the main problem for all cryptocurrencies, tokens, and assets to date, thus it seems rather unlikely anything major will change in that regard moving forward.
Bull Return? Bitcoin Again Rebounds From Strong Price Support#motivation #money #blockchain #bitcoin #invest

— Gabo (@newsofti) April 10, 2019
PAHMPIT is not too bothered by the recent China news regarding the banning of Bitcoin mining. It is evident China plays far less of a role of importance when it comes to the BTC value these days. In terms of mining, this "proposed ban" can shake things up a bit, but since it has not been approved or turned into law yet, this matter should not make much of an impact overall.
China👏bans👏ain't👏shit👏they corrupt CCP literally buying $BTC while they saying the plebs aren't allowed to buy #Bitcoin and get rich AF smh unbelievable! pic.twitter.com/hhyRQS4oCE

— PAHMPIT🦡🔑🔥🚀 (@CryptoPahmp) April 10, 2019
MASH, on the other hand, would like to plan ahead in terms of a financial future and see Bitcoin rise to the top in the process. It will be interesting to see how that vision turns out, as pretty much everyone would like to retire on Bitcoin in the next few months. For now, that seems rather unlikely, but one never knows how the world's leading cryptocurrency's price may look in a year or five from today.
So are we going up or down 🤷🏽‍♂️ I've got my life to plan ffs 🤣 #bitcoin #cryptoworld #loveit

— MASH (@Marc2302A) April 10, 2019
Considering how other other markets will stand or fall based on how Bitcoin performs, the current market momentum doesn't necessarily bode all that well. While Bitcoin is not necessarily in grave danger as of right now, it seems the temporary uptrend may slowly grind to a halt once again. No major dips are expected in this regard either, but there is definitely some sense of unease as of right now.
---
Disclaimer: This is not trading or investment advice. The above article is for entertainment and education purposes only. Please do your own research before purchasing or investing into any cryptocurrency.
Image(s): Shutterstock.com