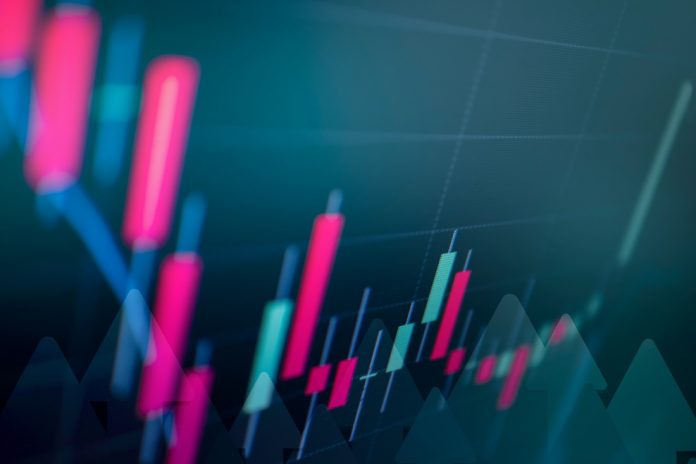 In the volatile world of cryptocurrency, everything stands or falls with Bitcoin. While altcoins may show some independent momentum now and then, it won't fool experienced traders in the slightest. As of right now, the Bitcoin price is moving up ever so slightly as the $5,500 level has come into play again.
Can the Bitcoin Price Sustain the Growth?
To date, it has been a rather interesting year for Bitcoin in many different ways. After overcoming a major price retrace, it would appear the world's leading cryptocurrency is moving in the right direction yet again. Although the $5,600 level might not necessarily be retaken this week, it seems unlikely a drop below $5,000 will materialize, which is what most people are interested in.
Over the past 24 hours, the Bitcoin price has gained 2.08%, which is more than respectable. This gain allowed the BTC value to briefly surpass $5,500 again, although it seems likely that will remain a level of contention for some time to come.  It is a more than interesting gain regardless, especially with the weekend not that far off.
The opinions regarding this price increase are all over the place on Twitter. Andres Mejia is quite pleased with his Bitcoin trades, primarily because he appears to be growing his balance quite nicely so far. Although these are only small amounts, one often has to start out small prior to entering the big leagues.
one of many successful operations. #Bitcoin is the future pic.twitter.com/ptSe3VXLF5

— Andres Mejia (@andresmeve) May 2, 2019
Marc Friedrich, on the other hand, seems to keep an interesting opinion on gold, Bitcoin, and fiat currency. In fact, he wonders why people don't dump fiat currency, which is in a bubble of its own. Other bubble assets on his list include shares, ETFs, real estate, and so forth. Very intriguing thoughts which are not that easy to counter.
I think it's wrong! #Gold is the older brother of #bitcoin. Why not dump fiat? Or overpriced bubble assets like shares, ETFs, real estate?

— marc friedrich (@marcfriedrich7) May 2, 2019
Kelyoss is looking at the Bitcoin chart with some degree of high expectations. However, he also acknowledges there is some bearish pressure when looking on the 4-hour chart, albeit the daily chart seems to indicate this uptrend may have some life to it after all. Anything can happen in this industry at all times.
#Bitcoin, Here's what i see ascending wedge on 4H with tenkan far from the price and under the cloud with soon a vis à vis. I'm more bearish but on 1D still in the trend. Waiting a candle confirmation. #cryptocurrency pic.twitter.com/CwMkcRuzKh

— Kelyoss (@CKelyoss) May 2, 2019
When Bitcoin rises in value, most traders and enthusiasts will be rather happy with how things are going. However, this could lead to some price pressure for most of the altcoins, as their internal ratio with Bitcoin could suffer from a bullish BTC run. The coming hours may prove rather entertaining in this regard.
---
Disclaimer: This is not trading or investment advice. The above article is for entertainment and education purposes only. Please do your own research before purchasing or investing into any cryptocurrency.
Image(s): Shutterstock.com