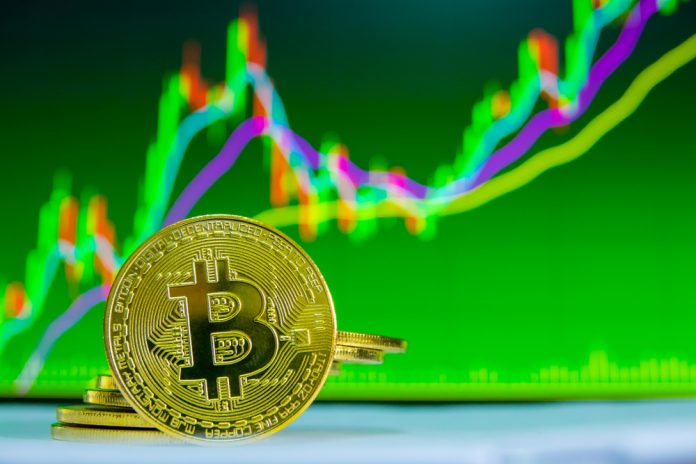 At press time, the father of cryptocurrency is trading for roughly $7,000. This is the first time in nearly a year that bitcoin has hit such a mark, and it is stellar news for most enthusiasts and crypto traders.
Negativity Can't Stop the Price from Growing
Early on Sunday morning, the asset rose above $7,000 to incur a new nine-month high. This is miles above where it stood during our last price piece. We're also witnessing a growing level of maturity for the currency, which has managed to incur further price hikes over the past few days considering its latest run in with negative waves.
Chart by snookerer
These waves come in the form of a hack that struck popular cryptocurrency exchange Binance. Recently, the company reported losing over $40 million in BTC funds, and the hackers remain at large. Binance says that the money was taken from its own wallet storage, and that user funds are largely unaffected. The company claims that while it has the money to replace the lost funds, the attack still "hurts."
The currency's price would have likely dropped or faltered during a time like this. In the past, bitcoin has proven vulnerable to outside market influence, so a hack or theft of this nature would have undoubtedly left the currency's price trapped in the gutter. However, the asset has not only managed to maintain its position; its price momentum has picked up. Right now, it's trading for several hundred dollars more than where it stood during our last price summary.
It's quite possible, at this stage, that bitcoin is developing a "thicker skin," and growing stronger against the very things that would have brought it down previously. This time, bitcoin hasn't dropped. It's grown in price.
Many analysts are weighing in on the asset and trying to decide where it will move next. The problem is that many of these analysts have never been able to agree on anything when it comes to bitcoin. There are always two sides of the "analyst equation." On one hand, there are those that think bitcoin will continue to spike further, while others are still spouting the same words of "bitcoin demolition."
Will Bitcoin Spike to $400K?
One analyst belonging in the former category is Morgan Creek Digital CEO Mark Yusko. In a recent interview, the financial executive claims that within ten years, one bitcoin unit could likely be worth $400,000 or $500,000, and that it will bear a market cap similar with gold.
In the long run, he claims bitcoin has many benefits that gold does not. It can be transferred easily, and it can be divided into smaller parts much faster than gold.
Bitcoin Charts by TradingView
Image(s): Shutterstock.com