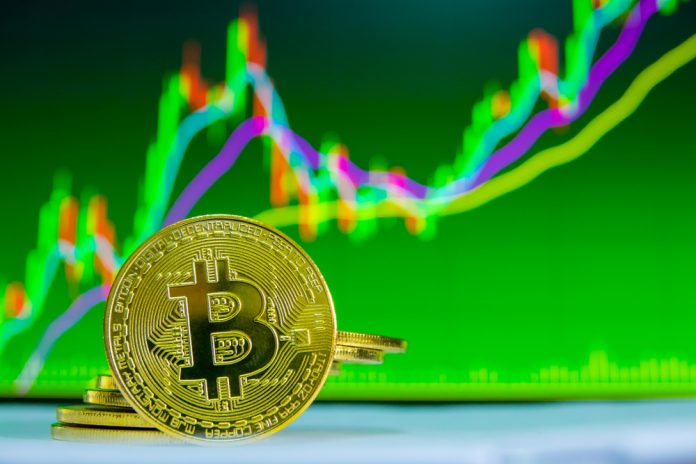 At press time, bitcoin is trading for about $11,872. While this is not quite as high as where bitcoin has traded over the past few weeks, it's still in a stronger position when compared with our previous price analysis.
Bitcoin Could Be Headed for Bigger Things
Bitcoin has been relatively well for the past three months. It first struck the $5,000 mark back in April, and has been on a roll ever since, but the currency has had a few struggles here and there. While the rally has been ongoing, there have been occasional moments where bitcoin has ultimately lost its footing. This has been one of those times.
Corrections like these are likely to take place, particularly when rises occur very swiftly. In bitcoin's case, there have been days when its price has ultimately jumped by more than $1,000 over 24-hour periods, so it's only natural that the currency will want to slow down a bit and straighten itself out before ascending the financial ladder.
Chart by VaidoVeek
We can't allow issues like these to worry us, especially when technical analyses all seem to suggest that bitcoin is on the verge of breaking out even further. One source, for example, suggests that bitcoin does not possess any serious resistance until it gets to $13,464. That's near its most recent high of around $13,600, which it struck just two or three weeks ago. Thus, we're likely to see a few solid spikes over the past few weeks before bitcoin takes another breather.
Interestingly, another source points out that bitcoin's recent rise has little to do with public interest. Charts and data are presented showing that Google searches relating to bitcoin and assorted forms of crypto are not as high as they once were. Thus, searches don't necessarily have anything to do with the fact that bitcoin is continuing to rise as of late.
A Currency That's as Tough as It's Audience
This could be for several reasons, the most likely one being that bitcoin's behavior is now based less on speculation and more on legitimate market trends. The drops its incurred over the past two weeks have been relatively minimal than what they were in 2018, for example, and bitcoin has always managed to recover somewhat during this time, suggesting that perhaps the currency has developed a new level of maturity and strength when compared to where it stood just three or even two years ago.
Either way, so long as investors continue to see the value in bitcoin, the stronger it will become. With companies like Flexa working hard to ensure retailers can accept crypto in the future as a means of payment for goods and services, we're likely to see an even higher wave of legitimacy hit the digital asset space.
Bitcoin Charts by TradingView
Image(s): Shutterstock.com