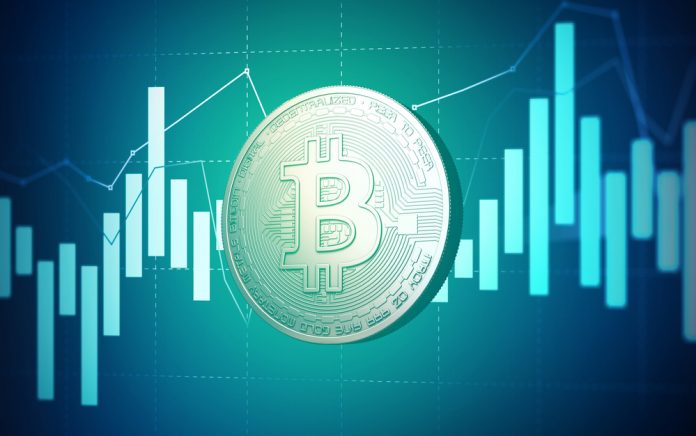 At press time, the father of cryptocurrency is trading for over $6,400, meaning it's virtually unchanged since our previous price article. The currency – once again – appears trapped in the low to mid-$6,000 range, and it's unclear if the bulls have enough power to last the rest of the year.
One of the big questions is whether bitcoin could ever strike the $19,000 mark again. As we all remember, the currency hit an all-time high during December of last year, nearly pushing the $20,000 envelope and giving bitcoin its highest value to date. Sadly, the price wasn't meant to be, as bitcoin ultimately fell – and continued to fall – throughout 2018, shaking off about 70 percent of its total value in as little as six months.
Since June, the currency has been trapped in some low or mid-$6,000 figure, and while two small bull runs did occur in mid-July and August, both were short lived. The first took bitcoin all the way to $8,000, while the second took it to the $7,000 range. Many enthusiasts thought each moment an important point in time that would mark the future ascension of bitcoin, but this never occurred.
So, now the question is, "Could bitcoin ever strike that golden mark again? Is $19,000 still a possibility, or has the ship sailed for good?" one source says a rise to $19,000 again wouldn't be completely out of the question. At the same time, bitcoin's journey towards that figure is likely to be marred by troubles that would see it lie flat on the ground in a state of complete submission.
One of the main issues involves investor sentiment. Bitcoin has always been driven by the general attitudes of those who would invest in it. If they believe in bitcoin, the currency is likely to experience respective price spikes. The real trouble here is that most investors consider bitcoin dead in the water. While some still show faith in the coin, others look at is as a fad that ran its course. Its fall from grace following last December hasn't done much to cement its position of respect and security among several would-be traders.
In addition, bitcoin seems to lack infrastructure and has limits on its scalability, which could ultimately prevent it from garnering any serious practicality and replacing traditional currencies anytime soon. Lastly, lawmakers have repeatedly viewed the currency and other digital assets in a negative light, and it's possible that bitcoin's growth will be halted by regulatory change.
The source in question says that while $19,000 is not impossible, it will take some time to reach. It also suggests specific stocks as smarter investment choices given the currency's ongoing volatility.
Image(s): Shutterstock.com