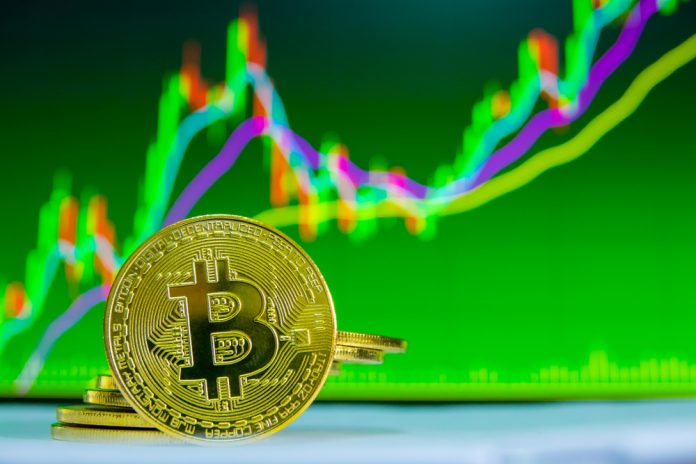 At press time, bitcoin – the father of crypto – is back up in the $6,500 range. While it had remained here for some time, yesterday saw the currency falling back by roughly $100. It appears bitcoin missed its original spot and has worked overnight to bring itself back up.
For the most part, bitcoin and its crypto-cousins appear to be unmoving as of late. While bitcoin did experience some small movement yesterday, it is now back to where it was a day earlier – almost as if the drop and subsequent jump never occurred in the first place. Bitcoin's price, if anything, is moving sideways, and enthusiasts are wondering what's contributing to the present stillness in the market.
One source says that in the coming months, bitcoin can expect to see growth in its overall value, particularly because of the entrance of some professional players in the crypto space. Typically, this is what occurs between mid-October and early January, though as we've all come to see, virtually nothing is ever guaranteed when it comes to digital asset trades.
However, should the value of the currency spike, it's likely we'll witness stronger price jumps, which may lead to higher adoption rates – particularly amongst third-world and developing countries.
There has been a general lack of interest as of late amongst the standard public when it comes to bitcoin and various cryptocurrencies. For the most part, people seem to have lost much of their intrigue, and it's unclear if the bitcoin price will drop further should this sentiment remain. However, these kinds of drops (and eventual spikes) have been reminiscent of past years, including 2017 and 2018, and massive swings typically do happen between the months of October and February.
Here's another interesting point. Bitcoin trading is at an all-time low, though this isn't something to worry about completely considering the high for crypto trading wasn't even at the end of 2017, but rather 2016. Thus, it's not out of the question that a major bull run could occur before the year's end.
However, another source offers a more pessimistic attitude, saying that the price reversals of bitcoin and related cryptocurrencies are not likely to reverse anytime soon, and the idea of these currencies "bottoming out" soon is a fantasy created by the uber-loyal. It says that there are virtually no indicators on any charts suggesting that the currency will spike exponentially in the coming weeks (though there's still a chance for a small rally), and more drops may occur before bitcoin ultimately chooses to stop.
Image(s): Shutterstock.com