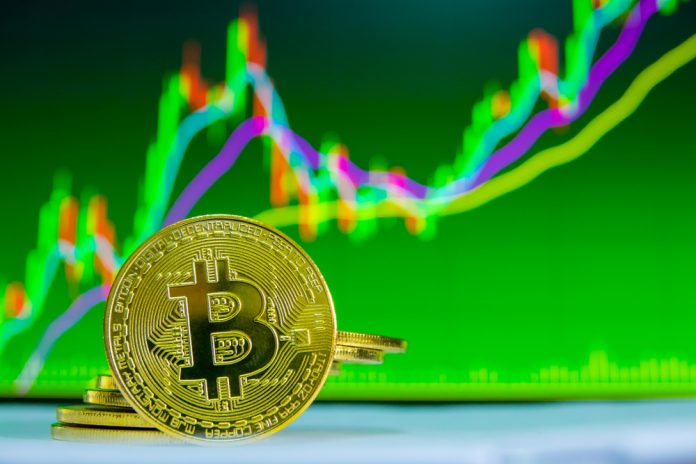 At press time, the father of cryptocurrency has moved up from its recent drop and is trading for over $6,400. While this doesn't compare with the oh-so-spectacular $6,500 range of roughly one and two weeks ago, the currency is making headway considering its recent – and frightening – drop to $6,200.
Late last week, bitcoin gave enthusiasts and investors a little scare when it fell roughly $300 after sitting at $6,500 for several days. The drop can likely be attributed to the 800-point stock drop witnessed not too long ago, and as we've seen before, bitcoin and stocks tend to mirror each other. When one goes up, the other follows suit, and if one tanks… Well, you get the idea.
In fact, one source even comments that bitcoin isn't built to be "correlated to things like commodities and equities," and yet it very much operates so. The author comments:
"If you are a chart-watcher, you have likely seen bitcoin move in line with other markets. The clearest example of this has been shown in big bitcoin moves when certain countries' markets open. South Korea was a strong example, and London often moves bitcoin at open… It would be a funny world if bitcoin did not correlate with other markets because anything linked to fiat is a conduit for hedging and arbitrage where lots of potentially easy money is to be had. This is especially true for immature assets like bitcoin… So, look to bitcoin to gauge what is next for stocks."
What's also interesting is that bitcoin's price is enjoying a little "northward movement" while Tether, long considered one of the crypto industry's biggest stable coins, is moving downward, bringing the currency's alleged stability into question. Competing altcoins are also beginning their ascents, including Ethereum and Ripple. Both currencies have experienced growth of roughly 13.5 and 15.4 percent respectively over the last 48 hours.
Tether's drop is significant in the sense that for several months, it was alleged bitcoin was potentially tied to Tether, and the subject of manipulation has come up several times in the process. University of Texas finance professor John Griffin published a report several months ago alleging that bitcoin's price boom in 2017 was the result of Tether being used to purchase BTC every time the currency's price fell by even a small margin. The fact that Tether could fall while bitcoin is spiking has made crypto hounds a little skeptical.
In the meantime, bitcoin may be on the move, but top crypto investor Mike Novogratz doesn't see the currency breaking serious price barriers anytime soon. In a recent interview, he comments:
"I don't see us breaking $10,000 by the end of the year."
Image(s): Shutterstock.com