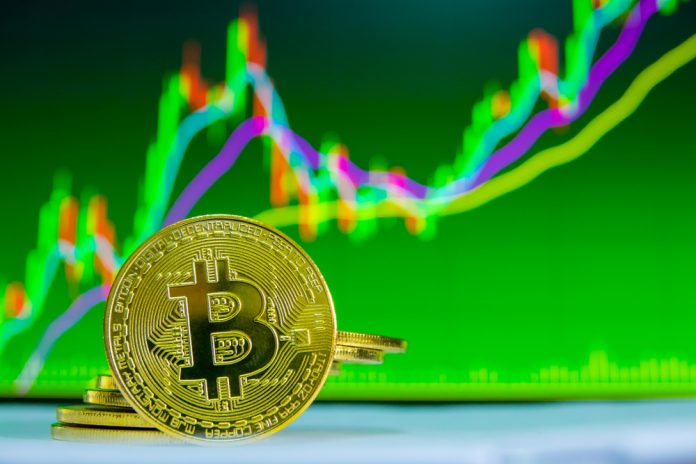 Bitcoin has got everyone going back and forth. At press time, the largest cryptocurrency in the world is again trading for $6,500. The past few days have been an up-and-down journey for the asset, with prices swinging from $6,400, to $6,300, and then falling back down to $6,200 later in the week. The currency has now added a few hundred to its price, causing many to wonder if this momentum can last, or if the coin will slink back into the darkness as it has done before.
Jeremy Gardner – managing partner of the investment firm Ausum Ventures – says these price swings are nothing new; that they've been occurring since bitcoin's original conception and will likely last until the day it dies off.
"I've seen bitcoin drop from $20 to $2 and $1,200 to $250," he explains. "Hyper-growth followed by a heavy correction isn't new."
Nick Colas – co-founder of the market analysis firm DataTrek Research – is in complete agreement. He says that the recent price changes should come as no surprise to die-hard bitcoin enthusiasts and suggests that bitcoin's price "flows" depending on how people generally feel towards it.
"The issue with bitcoin is the price is driven 100 percent by market psychology," he states. "It is still a new technology, and in the early days of adoption, so there isn't a lot aside from public confidence to underpin its value."
He further states that the swings in bitcoin's price have also been fueled by regulatory speculation, particularly regarding what the Securities and Exchange Commission (SEC) plans to do about incoming bitcoin ETFs.
"The rhythm of this security is rumors speculate, there are new financial tools coming to trade it, and then there isn't. Then it goes down," he comments. "Last year, the futures exchange in Chicago made bitcoin contracts, and when no one wanted to trade, air came out of the bubble."
Despite everything, some individuals remain extremely loyal to bitcoin, and believe it is a revolutionary tool in the future of finance. Gardner asserts, "Bitcoin and crypto-assets matter because they provide a sovereign digital assets class in a growingly Orwellian world."
Others believe bitcoin has a prominent future but needs time to overcome the numerous technical issues it's facing. Ran Neu-Ner – host of CNBC's "Crypto-trader" – recently mentioned:
"We are dealing with a very young but promising technology. However, bitcoin and other cryptocurrencies aren't for anyone looking to make a quick buck and drive a Lamborghini out of the showroom… Once you understand the beauty of an asset that can be transferred peer-to-peer without any friction and the ability to create smart contracts, then you have probably gone through cryptocurrency 101."
Image(s): Shutterstock.com