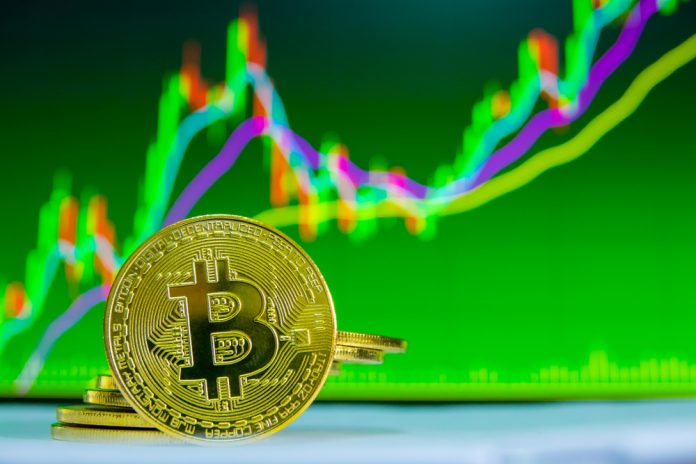 At press time, the father of cryptocurrency has experienced a $100 spike since our previous price article and is now trading for well over $3,800. Is this a fluke of sorts, or is this some sort of sign that things are already getting better in the new year?
2018 has come and gone, and many would prefer to put the goings-on of the previous year behind them – or maybe just forget about them completely. It was a year of serious losses when bitcoin and its altcoin counterparts – from EOS to Ethereum to Ripple's XRP – lost anywhere between 70 and 90 percent of their values, and things took a nasty nosedive from crypto's behavior in 2017.
Chart by InvestingScope
So, what's in store for us now? What will happen over the course of the next 12 months? While we're only two days into 2019, there's a lot of room for discussion, which many analysts have already noticed.
One source is suffering from a case of the old gloom-and-doom, though it's not really bringing anything new to the equation. It's simply reiterating items that we've heard about (and discussed) many times before. Things like incoming regulation, rises in mining costs, power consumption and industry skepticism have all led to mass speculation in the past, and will likely continue to do so during the first part of 2019, but how much of it will really take precedent this time around remains to be seen.
In 2018, many of these negative elements were relatively new to the industry. Crypto regulation, for example, was weak or non-existent in certain cases during the first half of 2018. Then, organizations like the Securities and Exchange Commission (SEC) began getting more involved in the registration processes of initial coin offerings (ICOs) and other crypto-related ventures. Businesses like AirFox and Paragon Coin began experiencing the consequences of failing to properly register their fundraising efforts, and let's face it – it freaked a lot of people out.
However, in 2019, this behavior won't be unusual. We've already witnessed it. Even more so, businesses are now coming to terms with the fact that if they fail to adhere to the appropriate steps, they'll be penalized. Granted they begin to follow the rules, we're likely to see fewer problems in the new year and the industry garner further legitimacy.
It seems like magic is already occurring in the crypto space considering Ethereum – one of the year's hardest fallers – is already moving up the financial ladder. Last February, the currency spiked to roughly $1,400, though just weeks ago, it was struggling to retain a price of $100, suggesting a value loss of over 90 percent. Now, at the time of writing, Ethereum is sporting a price of approximately $150, so maybe things are already off to a good start.
Image(s): Shutterstock.com