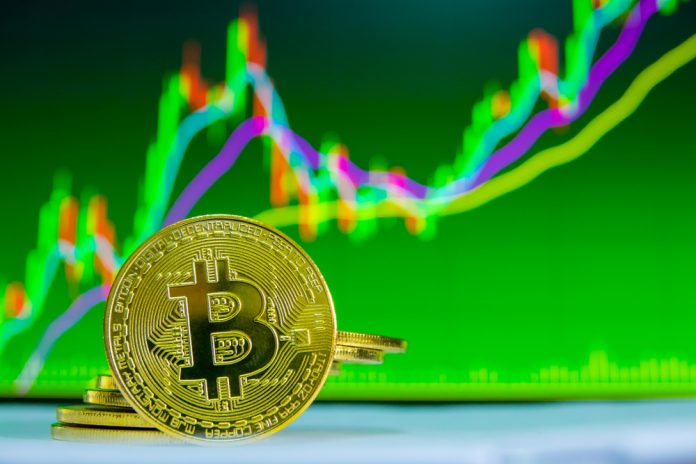 At press time, the father of cryptocurrency is trading for $3,974. This is just under $4,000 and the highest it's been in some time.
Bitcoin is showing signs of slow recuperation. This could all potentially be leading up to what one analyst says will be another major bull run this coming August. That analyst is Tom Lee of Fundstrat fame. No stranger to our price pieces, Lee often comes with strands of controversy attached to his predictions.
Chart by EXCAVO
After all, this is the same person that predicted bitcoin would end 2018 somewhere between $15,000 and $25,000. Not only did this not occur, but bitcoin ultimately lost more than half its value during the last three months of the year when it fell from just over $6,000 into the $3,000 range. Despite Lee's confidence, his predictions failed to come true.
This time around, Lee is claiming all over again that bitcoin is set to spike. He comments that 2019 will be all about bitcoin trying to heal its wounds:
"I think 2019 is a year about repair. We have a risk-on rally in global markets that's positive for bitcoin; it was a headwind last year, and the dollar isn't surging like it was last year. That's a headwind that's gone away."
He also comments that this year is all about "big moves" within the space, which are likely to contribute to bitcoin's well-being:
"The real story is the fundamental one, that bitcoin's becoming quite useful. We've seen the launch of digital currencies by not only J.P. Morgan and Mizuho Bank, but also Facebook and some social media companies gearing up. And, of course, in places like Venezuela, where bitcoin has become very large and widely used, turmoil is causing adoption growth, so I think these things are really setting us up for a strong year."
Among some of the other notable entries to the crypto log include Fidelity's launch of its new digital custody system. Bakkt is also set to launch an exchange, along with crypto-based pension funds and what Lee calls "high-profile endowments" – like the one at Yale – investing money into crypto.
In the end, Lee is not predicting a price for bitcoin like he's done in the past, but he's confident the currency will work hard to retrace its steps back to $6,000 within the next five months:
"I think the damage that needs to really be repaired is that collapse from $6,000 to $3,100, which came after the fork wars with bitcoin cash. I think it undermined investor confidence in sort of the dynamics around the market, so I think that bitcoin's going to spend a lot of time below $6,000 sort of fixing itself… I think the outside window is five or six months before bitcoin starts to look technically like it's back in a bull market."
Image(s): Shutterstock.com