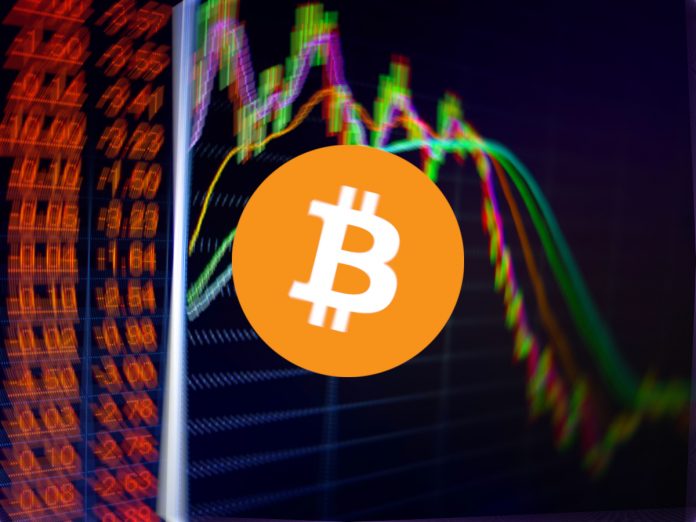 After the recent cryptocurrency market correction, Bitcoin and Ethereum both rebounded sharply. Most cryptocurrencies only registered single-digit percent losses, with some seeing bullish momentum. At the time of writing, Bitcoin price continuously shows strong support at $48,000 as it attempts to breach the $50,000 level once again.
The recent crypto market pullback erased over $600 billion from the global cryptocurrency market cap. When it comes to the reason behind the recent bearish move, some will cite the spread of Covid's Omicron variant, while others will blame the Fed for recently suggesting higher interest rates.
With news of the Omicron variant spreading across the US, the market action is reminiscent of July's crash when information regarding Covid's Delta variant spread.
The good news is, we're seeing similar market action to what happened in July, with crypto markets rebounding sharply only a few days after the crash.
Another reason for this weekend's bearish momentum could be the Fed raising interest rates, discouraging investors from putting their money in crypto and stocks.
According to Coindesk, in November, Federal Reserve Chair Jerome Powell announced that the Fed would start scaling back on purchasing Treasury bonds and mortgage-backed securities. The program is scheduled to be depleted in mid-2022 to reduce inflation.
In addition to the above two factors influencing Bitcoin's recent price, the House Committee announced that crypto CEOs would testify on December 8th in a hearing on digital assets.
According to a tweet posted by Jeremy Allaire, Co-founder & CEO of Circle, the committee will discuss crypto and national economic competitiveness for the United States.
Looking forward to hearing next week with @RepMaxineWaters, ranking member @PatrickMcHenry, and the full committee (@FSCDems) to discuss Crypto and national economic competitiveness for the United States. https://t.co/rVHAvaPMUd

— Jeremy Allaire (@jerallaire) December 1, 2021
While calling CEOs to discuss the challenges and benefits of financial innovation is not bearish news in and of itself, the potential increase in regulation resulting from that meeting could be detrimental to crypto markets overall.
The United States is already behind China when allowing traders to invest in ICOs, IDOs, and more. For example, Binance is not available to users in the US, and some of the hottest and most influential projects are first available on Binance. The restriction means US investors are excluded from a large crypto sector and don't even get an opportunity to participate in high ROI presales.
The good news is, crypto markets are holding the current support level quite well, With Bitcoin currently trading at $48,684 and Ethereum at $4,100.
Bitcoin is inching towards the $49,000 – $50,000 level, looking to establish new support. While the recent pullback may seem drastic to some, a 20-30% loss isn't a reason to panic for most crypto holders.
While December is known to be Bitcoin's hottest month, a pullback before a bull run is not uncommon. If Bitcoin can establish $50,000 as support in the short term, chances of dropping below $40,000 are slim. However, if Bitcoin cannot breach the $50,000 resistance, don't be surprised if we see another correction.
Disclosure: This is not trading or investment advice. Always do your research before buying any cryptocurrency.
Follow us on Twitter @nulltxnews to stay up to date with the latest cryptocurrency news!