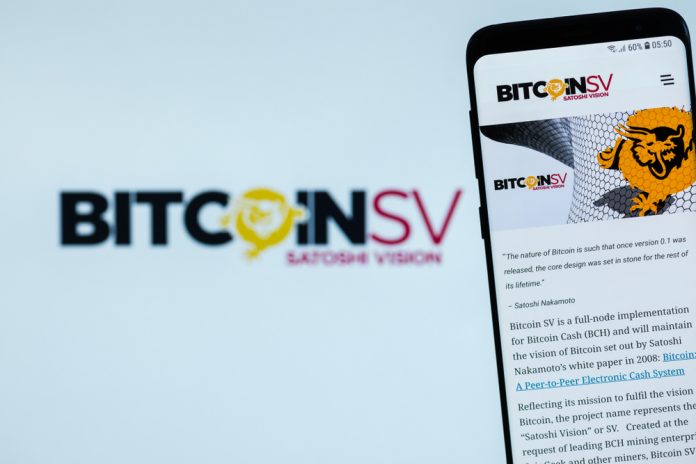 No one will say the year 2018 hasn't been very interesting for all cryptocurrencies. When looking beyond the price decline, the Bitcoin Cash network upgrade has caused some interesting momentum as well. More specifically, the creation of Bitcoin SV has shaken up the market, albeit there are still some concerns as to what will happen to its value. Today's trend shows the altcoin is in a good place following a few rough weeks.
Bitcoin SV Price Hits $100 Again
Every single cryptocurrency or digital asset will eventually benefit from an increase in Bitcoin's value. Bitcoin SV is no exception in this regard, as the forked version of Bitcoin Cash has spawned a fair few debates over the past month and a half. Even today, there are still some concerns as to what the future will hold for BSV as its price has looked rather bleak in the past week and a half.
Bitcoin SV PriceOver the past 24 hours, however, something has changed significantly. The Bitcoin SV price has risen by over 17% in USD value and also gained nearly 9% in BTC value. That is pretty bullish, especially for an altcoin which so many people openly oppose right now. Considering how Bitcoin Cash has noted very strong gains as well, it is not entirely surprising to see the value of Bitcoin SV rise accordingly, albeit in slightly less spectacular fashion.
When looking on Twitter, it seems a few interesting debates regarding Bitcoin SV are to be found. First of all, Discord is not too sure how long this entire cryptocurrency pump will last. Especially where both Bitcoin SV and Bitcoin Cash are concerned, the current market trends raise a lot of questions. The hourly charts look uber extreme bullish, which usually doesn't bode well for the long run.
#crypto market pumping again but what's happening to #BSV & #BCH is so rigged…both up nearly 10% in 1 hour although no sane mind would buy those…

— Discord (@DiscordinCrypto) December 20, 2018
Bread, the most popular Bitcoin wallet on the iOS operating system, is getting a bit of flack for not supporting Bitcoin SV at this time. While that is not entirely abnormal, there are a few users who want to effectively see this new fork of Bitcoin Cash supported, just like Bitcoin Cash could- by default – be supported by all main Bitcoin wallets. Whether or not the Bread team wants to explore this option, is a different matter altogether.
Add #BSV support and I'll be back using BRD wallet

— Roberto Ciatti (@gekorob) December 20, 2018
A Twitter poll is never a valid metric to gauge overall cryptocurrency community sentiment. However, the recent poll by Bitcoin Polls shows there is some favoritism toward Bitcoin SV in terms of being the "real" Bitcoin. As such, one has to wonder whether or not the current BSV price trend is merely a flash in the pan or a sign of bigger and better things to come. Anything is possible in this industry, after all.
❓Which do you think is the "real" Bitcoin❓#BTC #BCH #BSV #BTG #crytpocurrency #bitcoin #bitcoincash #BitcoinSV #bitcoingold #crypto #bitcoinnews #CryptoNews

🌑- Retweet for better poll results, comment for other Bitcoin forks.

🚀🌑🐂🐻

— Bitcoin Polls (@Cash2Bitcoin) December 14, 2018
Now that one Bitcoin SV is valued at over $100 once again, things will undoubtedly get very interesting moving forward. After all, this value has not been hit in a while, yet it doesn't necessarily mean the altcoin will suddenly return to its all-time high of $240 either. One always has to keep their expectations in check first and foremost, although there is a genuine reason to be optimistic under the current market circumstances.
---
Disclaimer: This is not trading or investment advice. The above article is for entertainment and education purposes only. Please do your own research before purchasing or investing into any cryptocurrency.
Image(s): Shutterstock.com