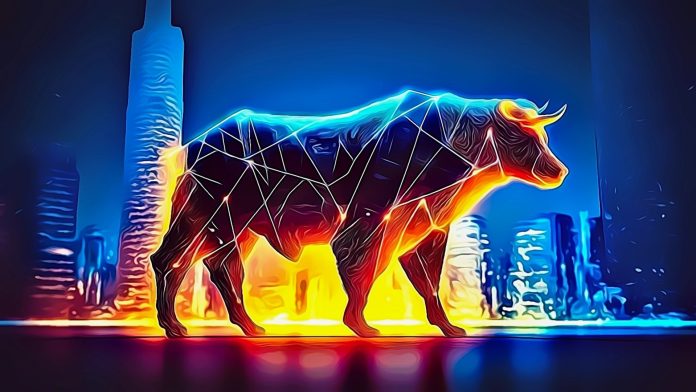 In the world of cryptocurrencies, Bitcoin continues to dominate as the pioneer and poster child of the digital asset space. A recent milestone has captured the attention of crypto enthusiasts and investors alike: the amount of Bitcoin being "HODLed" (a term used in the crypto community to describe holding onto Bitcoin rather than selling) has reached a 5-year high, with a staggering 7,850,612.164 BTC held by long-term investors.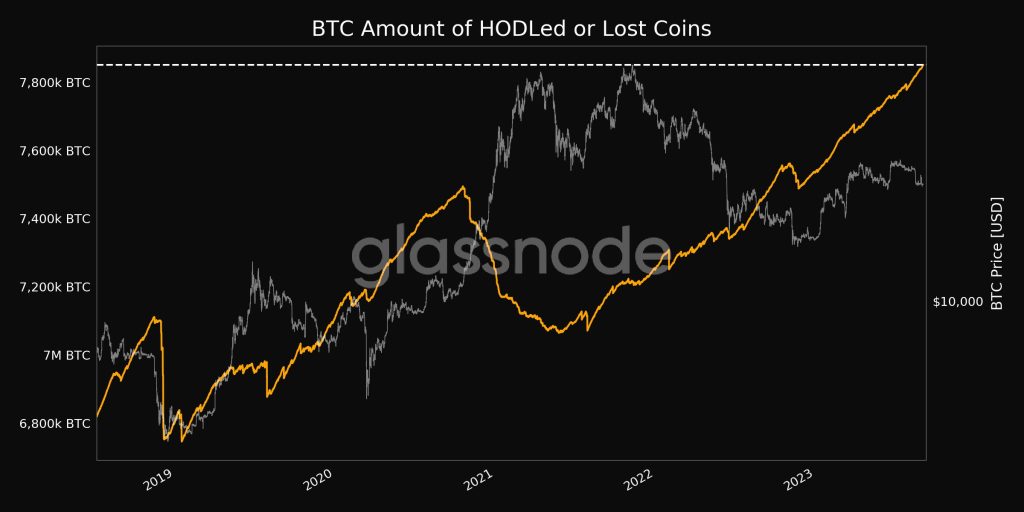 Growing Confidence Among Investors
This significant increase in hodled Bitcoin reflects several key trends and potential implications for the cryptocurrency market. Firstly, it highlights a growing confidence among investors in the long-term viability and potential value of Bitcoin. In a volatile market, this HODLing behavior suggests that many believe in Bitcoin as a store of value, akin to digital gold.
Shift In The Market Sentiment
Moreover, the 5-year high in hodled Bitcoin could signal a shift in the market sentiment. When investors choose to HODL, they remove a portion of the circulating supply from active trading. This reduced liquidity can contribute to increased price stability and potentially drive up demand and prices over time.
Underscores Importance Of Long-term Perspective
For investors, this development underscores the importance of a long-term perspective in the crypto market. While it can be tempting to chase short-term gains, the data shows that holding onto Bitcoin for extended periods has historically been a profitable strategy.
Final Thoughts
In conclusion, the 5-year high in hodled Bitcoin is a significant milestone that reflects the growing confidence and maturity of the cryptocurrency market. It underscores the importance of a long-term investment mindset in this space and may contribute to increased price stability and potential future gains for those who continue to HODL their Bitcoin. As always, investors should conduct thorough research and consider their risk tolerance before participating in the crypto market.
Disclosure: This is not trading or investment advice. Always do your research before buying any cryptocurrency or investing in any services.
Follow us on Twitter @nulltxnews to stay updated with the latest Crypto, NFT, AI, Cybersecurity, Distributed Computing, and Metaverse news!