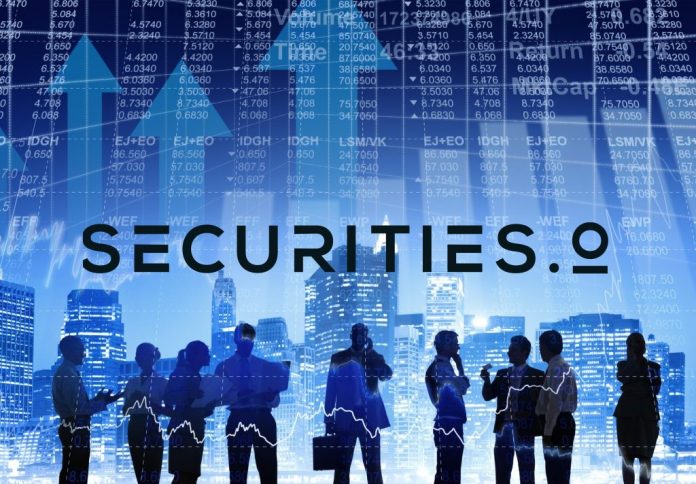 ICOs are Upgrading to STOs
As the blockchain space continues to evolve, huge milestones are covered in order to reach new levels of stability. So far, we've seen the advent of smart contracts, the development of scalable blockchains, and an increased interest from institutional investors. Another important evolution includes the development of a security-type token in place of utility tokens.
Security tokens are considered the next megatrend in blockchain development, and a lot of investors are bullish about it. This is due to the fact that they provide a form of stability and security of investment, and grant investors voting rights in company decision making processes. In other words, investors now have an opportunity to actually own a part of the company, as observed in the traditional capital markets.
Block Ventures' Response
In the wake of this development, ICO affiliate network Block Ventures recently launched its security listing platform securities.io, which is a first of its kind to provide a complete auxiliary database about STOs. Block Ventures is an investment firm that specializes in building practical solutions for the blockchain and cryptocurrency industry. Its goals are to design products that people can use.
Securities.io is designed to be a transparent news and listing platform that collates information from different credible data sources about security tokens in order to empower the financial backer with sufficient STO information module. The platform features industry and legislative news, interviews with industry leaders, and token listings.
A New Horizon for Blockchain Investors
The tendency for new startups and blockchain promoters to venture into security token types is high. This has become rather necessary as a result of the aggressive crackdowns by the SEC on ICOs issuing securities as opposed to claimed utilities. Howey's test is the industry litmus for determining which ICOs are under the false pretense of a utility token offering and are actually offering securities.
A number of security tokens have emerged since 2017, and securities.io lists about 22 of them so far. Some of the already launched ICOs are switching to STO standards, such as RAD Lending and Linkchain among others. While it may be puzzling to some 'traditional' ICO investors, as to why this wasn't the case earlier with ICOs, it does seem logical for project developers to consider the alternative security tokens as a way to avert the judgment of regulatory commissions such as the SEC, and also for investors to have more trust in these platforms.
The CEO of securities.io Antoine Tardif is confident about the services on the platform, saying;
"Securities.io will become the go-to resource for investors who wish to source investments in tokenized securities, and for companies who are launching securities to recruit investors."
It appears that the platform will also empower investors to seek out new investment opportunities while being exposed to new security token offerings. Antoine offers securities.io as a one-stop shop of information resource tools for tokenized securities, saying:
"Many users are confused about security tokens, and we want to make it easy for them to locate this information. We plan on differentiating ourselves by specializing exclusively in tokenized securities."
The fate of utility tokens may have been decided as soon as the crackdowns on ICOs began and it's only a matter of time before security token offerings (STOs) replace initial coin offerings (ICOs).
Learn more about Securities.io by visiting their website. Meet the team members here. For more updates, follow them on Twitter.
---
This is a sponsored article and does not necessarily reflect the opinions or views held by any employees of NullTX. This is not investment, trading, or gambling advice. Always conduct your own independent research.
Image(s): Shutterstock.com