The top 100 whales on BNBChain (formerly BSC) are trading RACA massively, as shown by data from WhaleStats. The data revealed that $RACA is among the top 10 most traded cryptocurrencies by whales on BNB Chain.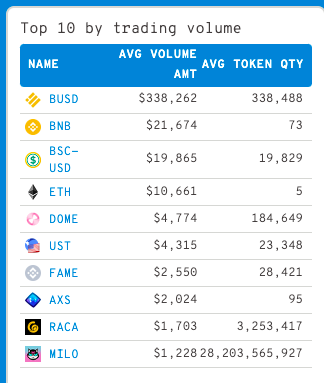 According to data from the site, whales are buying an average of 3,253,417 $RACA per transaction. In addition, there was a 16% increase among RACA smart contract whale users, making its smart contracts one of the most used by whales on BNBChain.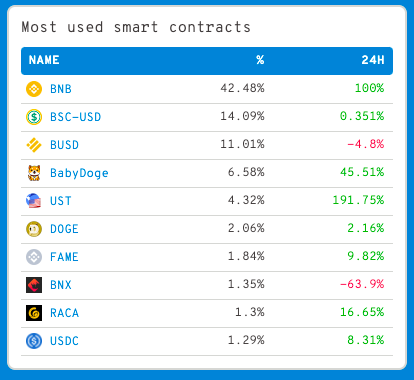 In addition, the massive buying of whales helped lift the value of RACA, which has risen more than 9% in the last 24 hours, surpassing the increases of Bitcoin, Ethereum, and BNB, which have risen just over 3.5%, 4.7%, and 5.9%, respectively. RACA's market cap also increased to nearly $163 million over the last 24 hours.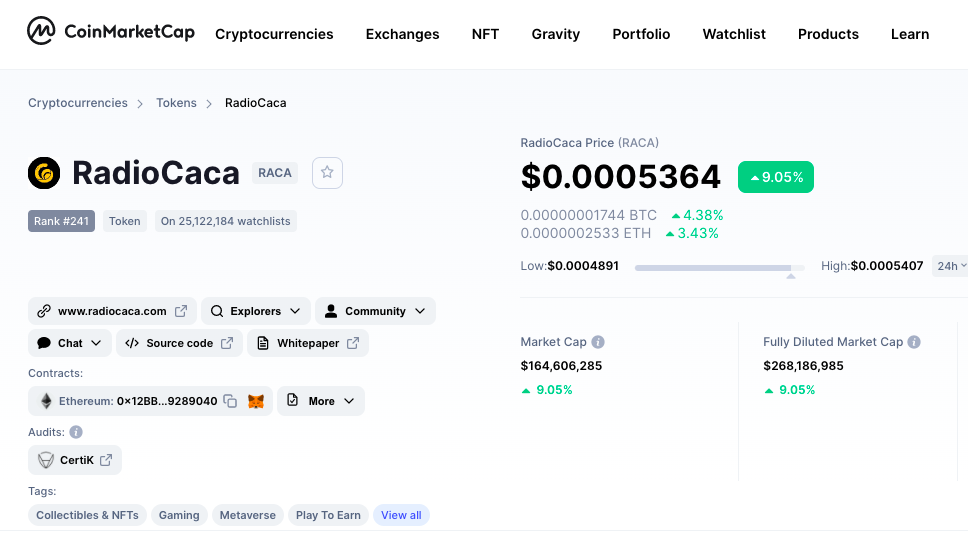 Data from DappRadar shows that RACA's NFT marketplace is one of the largest in the cryptocurrency market, among those built on BNBChain. RACA's NFTs marketplace has the highest volume in the last 24 hours, with a volume of more than U.S. $271 thousand and with 1.72 thousand active users.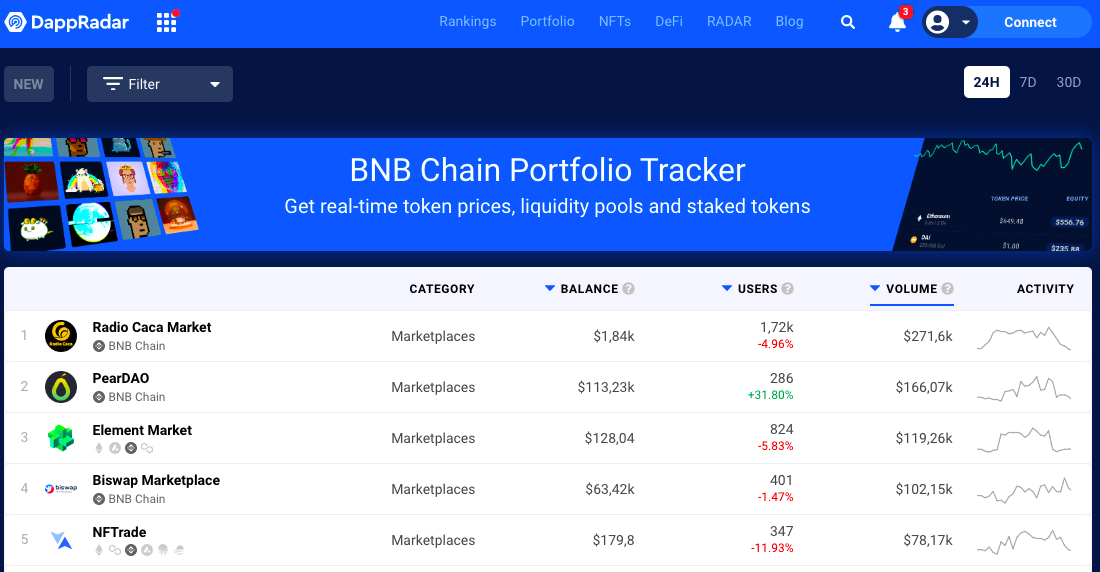 The rise in RACA was also felt by influencers in the cryptocurrency market such as Michael.eth (Javis Ventures), who, in a Twitter post, indicated that investors should be aware of RACA due to its excellent potential and creation of valuable projects for the community.
In another post, Michael highlighted that "smart people will buy some land" in the RACA metaverse as the team has "high capacity," "expertise," and "a long-term and sustainable ecosystem."
Kaylin Whitney
Close to a 1-year anniversary since its launch on May 17, 2021, RACA, which has Moroccan-American Rapper French Montana as its co-founder, announced a collaboration with the Vietnamese Celebrity Singer Son Tung M-TP in May, who will join its USM Metaverse.
Along with Son Tung M-TP, Olympics Gold Medalists Walter Wallberg, Francesco Friedrich, Johannes Ludwig, and Kaylin Whitney, as well as Formula-E World Champion Sebastien Buemi, have also been announced as RACA Ambassadors.
In Whitney's case, RACA revealed that she "will build a Mega Track Stadium of field athletic activities for the #RACA community within USM Metaverse and have her digital avatar." Whitney is an American Olympic medalist who won the gold medal in the women's 4×400 meter relay with a time of 3:16.85 and bronze in the mixed 4×400 meter relay with a time of 3:10.22 at the 2020 Summer Olympics.
Announcement 📢

We are proud to welcome 2020 U.S. Track and Field Gold Medalist @KaylinWhitney to our USM #Metaverse 🥳🏃🏿‍♀️

Whitney will build a Mega Track Stadium of field athletic activities for the #RACA community within USM and have her own digital avatar!@Binance @BNBChain pic.twitter.com/eZ7OO1enUV

— RACA.bab (@RACA_3) May 15, 2022
Disclosure: This is a sponsored press release. Please do your research before buying any cryptocurrency.