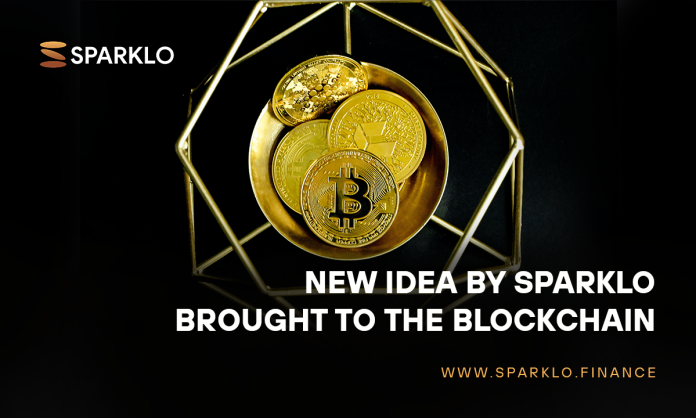 Cardano (ADA) and Solana (SOL) are two of the leading tokens hit the most by recent bearish sentiments, with their tokens to be delisted from a U.S. digital asset platform, Bakkt. Meanwhile, Sparklo, with no restraints whatsoever or allegations, is soaring in popularity and success as it continues to make incredible strides in the crypto market.
To learn more about the emerging project and its unique protocol, explore with me and read on.
Sparklo (SPRK) is the novel idea brought to the blockchain
Blockchain applications continue to increase, with the latest one being Sparklo's. Sparklo is an innovative protocol that aims to allow fractional ownership of real-world precious metals. Through its fractionalized investment and ownership model, the crypto community can now have ownership claims to some of the world's most coveted precious metals: gold, silver and platinum.
The uniqueness of its protocol and how relatable it is have stirred excitement in the crypto community, which in turn puts it on the verge of adoption and causes its native token, $SPRK, to soar. The token is currently in presale stage 2 at $0.04 per token and has high growth potential.
Liquidity will be held for 100 years to protect investments and boost investor trust. Furthermore, the KYC audit has been completed, as has the smart contract, which has been verified and deemed safe by InterFi Network. Click on the link below to purchase Sparklo tokens.
Cardano (ADA) to be delisted from Bakkt amidst regulatory uncertainties
In recent developments, Bakkt, a New York digital asset platform, will delist three leading tokens, including Cardano (ADA). The reason cited for this move was the increasing uncertainty of the regulatory landscape. Earlier this month, the U.S. Securities and Exchange Commission (SEC) alleged Cardano (ADA) and other leading tokens to be unregistered securities.
This might spark a ripple effect that will see Cardano (ADA), among other tokens, delisted on exchanges across the world if the situation isn't handled. Meanwhile, in the past 24 hours, Cardano (ADA) has registered a slight increase of 1.1% as of press time.
Solana (SOL) builds bullish momentum despite imminent delisting on Bakkt
Solana (SOL) is another top crypto to be delisted on Bakkt due to the U.S. SEC's allegations. However, Solana (SOL) is reacting better to this development than Cardano (ADA) by recording a more bullish move. After the previous week's downturn, which saw Solana (SOL) decrease by over 14% in the past 7 days as of press time, it is currently in a rally.
In the past 24 hours, Solana (SOL) experienced a 4% price increase as of press time to hover above $15. Solana's (SOL) bullish momentum continues and might likely result in it closing the week in profits.
Find out more about the presale with the links below;
Check out the telegram channel
Disclosure: This is a sponsored press release. Please do your research before buying any cryptocurrency or investing in any projects. Read the full disclosure here.