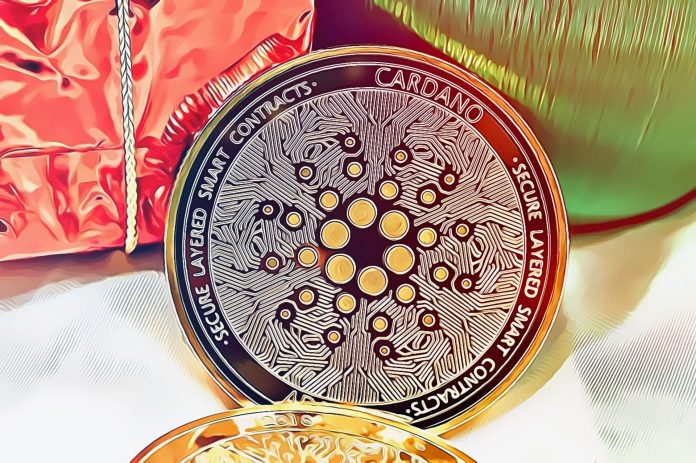 The recent developments in the Cardano ecosystem are indicative of both market dynamics and blockchain adoption trends. The price of Cardano (ADA) hovering around $0.29 suggests a level of stability and investor interest, although it's crucial to note that cryptocurrency markets can be highly volatile.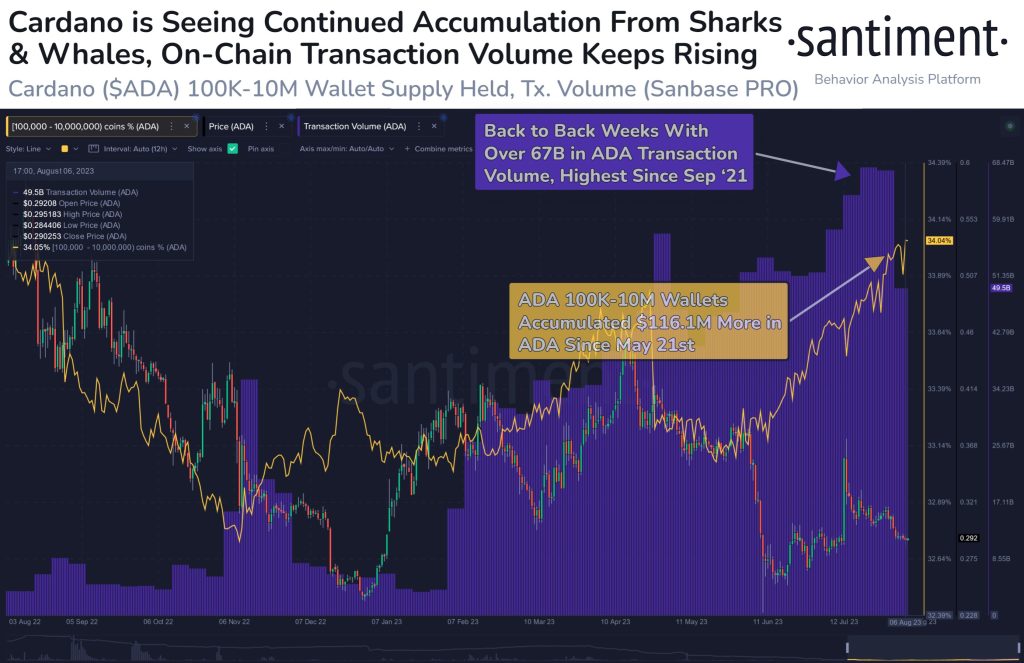 Whale Accumulation
The accumulation of ADA by larger holders, colloquially referred to as whales and sharks, between the range of 100K-10M ADA, points to a potential bullish sentiment among these entities. This accumulation pattern reaching its highest point since September 2022 could indicate renewed confidence in Cardano's long-term prospects, but caution should still be exercised due to the speculative nature of the market.
Rising Onchain Transaction Volume
The consistent rise in onchain transaction volume over the past 6 months reflects increasing user activity and adoption within the Cardano network. This upswing suggests that the ecosystem is gaining traction as more individuals and projects utilize the platform for various applications, such as smart contracts and decentralized finance (DeFi) projects. The sustained growth in transaction volume is a positive sign of blockchain utilization, but it's important to consider factors such as network scalability and congestion, which might impact the overall user experience.
Positive Indicators
As with any financial market and emerging technology, it's advisable to approach these trends with a balanced perspective. While the accumulation of ADA and rising transaction volume demonstrate positive indicators for Cardano's growth, market sentiment can shift rapidly, influenced by a range of factors including regulatory changes, technological advancements, and broader market trends. As the blockchain space continues to evolve, monitoring how Cardano addresses challenges and capitalizes on opportunities will be crucial in assessing its long-term potential.
Disclosure: This is not trading or investment advice. Always do your research before buying any cryptocurrency or investing in any services.
Follow us on Twitter @nulltxnews to stay updated with the latest Crypto, NFT, AI, Cybersecurity, Distributed Computing, and Metaverse news!
Image Source: Photo by Traxer on Unsplash // Image Effects by Colorcinch