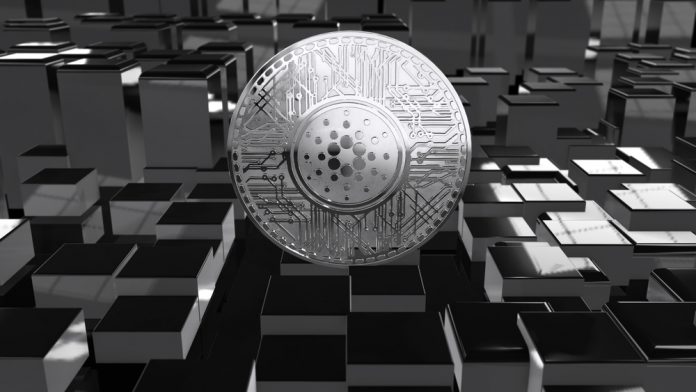 As there is still plenty of positivity in the cryptocurrency world right now, some markets have begun showing cracks in the facade. That is not abnormal, as the recent market surge has been rather compelling to watch for many different reasons. Cardano, one of the altcoins which people have high expectations for, is still trucking along. It seems an extended stay above $0.04 shouldn't pose too many problems.
Cardano Price Stays in the Green
With all cryptocurrency markets still going through an extended bull period, the inevitable correction will kick in sooner or later. How steep that correction will be, is anybody's guess at this point. Until that price correction takes place, however, there is a good chance further bullish momentum will materialize in the coming days. In the case of Cardano, things are looking pretty good following some significant gains.
Over the past 24 hours, the Cardano price has gained nearly 18% in USD value. That pushes the price to $0.042 and change, which may very well become a new level of support for this altcoin moving forward. There is also a near 12% gain in the ADA/BTC ratio which should not be overlooked. It is pertinent for altcoins to note gains in BTC value while this uptrend remains in place.
According to sources on Twitter, there are a few interesting Cardano-related developments taking place now and in the near future. First of all, the upcoming Japan Blockchain Conference will get some attention from Cardano contributors and enthusiasts. Getting the word out about projects like these will remain pertinent to secure long-term success for any blockchain or cryptocurrency venture.
I'll be giving a talk as well as Manning our booth with our wonderful team. Hope to see you #Cardano fans there! https://t.co/Z6KQW9rlFO

— Ryan King 王明瑞 (@RyanKingTM) December 21, 2018
The most recent Daedalus upgrade has also been well received by most of the Cardano community members. Strong developments will always push the value of any cryptocurrency higher, rather than just seeking attention through hype and speculation. If there is no technology in place to back up earlier promises, projects will fall apart fairly quickly these days. So far, it seems Cardano is doing a lot of things right, which is a positive sign.
I must say I feel quite empowered running a #Cardano node with the new #Daedalus. $ADA

— il'crypto (@ilcrypto) December 21, 2018
Last but not least, it would appear there are a few interesting developments on the horizon for Cardano in 2019. The launch of different public testnets and one private testnet has been a very promising development first and foremost. Next year, the Shelley testnet and mainnet will be added to this growing list. Form a development point of view, this seems to confirm bigger and better things are waiting to happen in the Cardano ecosystem.
On top of all our improvements to the mainnet,
In just a single year, Cardano has launched 5 different public testnets (KEVM, IELE, Byron, Plutus, Marlowe) and one private testnet (Treasury).

We'll be starting next year strong with the Shelley Testnet and Shelley Mainnet in Q1! pic.twitter.com/vTDSTtkwia

— Sebastien Guillemot (@SebastienGllmt) December 21, 2018
All of these developments confirm the bull run is far from over, at least where Cardano is concerned. At the same time, the sustainability of this uptrend will mainly depend on how Bitcoin's price evolves over the coming days and weeks. If that particular trend falls apart altogether, things will not look pretty for any of the altcoins either. However, there is no immediate sign of weakness or danger, thus the coming weekend may prove to be rather bullish when everything is said and done.
---
Disclaimer: This is not trading or investment advice. The above article is for entertainment and education purposes only. Please do your own research before purchasing or investing into any cryptocurrency.
Image(s): Shutterstock.com