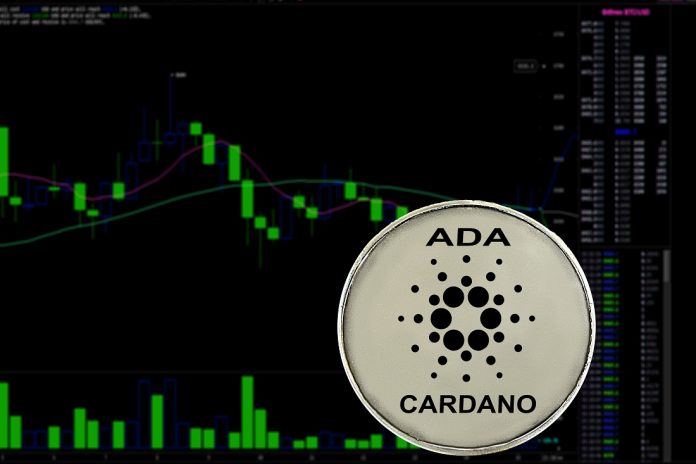 In the cryptocurrency world, there is never a lack of any real momentum whatsoever. While the current trend might not necessarily please every trader, speculator, and enthusiast, it is the hand people are dealt regardless. The Cardano price, while expected to turn very bullish, has seemingly gone the other way in quick succession. It seems a bit odd to see the market head south, although it remains to be seen how long that situation remains in place.
Cardano Price Doesn't Follow Recent Developments
In the cryptocurrency world, there are many different market trends to keep an eye on at all times. When Bitcoin dips ever so slightly in the red, some altcoins will follow in very quick succession. Cardano is one of the few markets which has successfully bucked the Bitcoin trend for some time now, yet it appears today will not necessarily be too successful in that regard. Even so, its current deficits are not problematic to overcome either.
To put this in perspective, the Cardano price has lost 4.7% to drop below $0.8 for the first time in quite some time. Although the $0.079476 value is not necessarily a bad outlook either, it appears a fair few enthusiasts had expected a rise to $0.1 in quick succession. So far, that momentum has not materialized as of yet, although things can easily turn around over the course of the weekend. There is also a 4.19% decline in ADA/BTC, which will put more strain on this market.
On social media, there appears to be some genuine excitement regarding the recently released Cardano roadmap. It is pertinent for any cryptocurrency project to keep its community engaged and updated at all times. For Cardano, the foundation for Shelley has been well received, thus it seems likely to assume some market momentum will materialize in the coming months if these roadmap milestones get checked off.
Cardanoのロードマップは変化しています。私たちは、4月17日から18日に開催されるIOHKサミットの後に、Cardano 2020のビジョンを紹介するエキサイティングな新しいロードマップを開始します。

もうすぐ、新しいロードマップが来るぜよ🔥#Cardano(#ADA)https://t.co/3SHc5o51aQ

— リョウマ (@kimihonakamura1) April 19, 2019
It would also appear one of the female Japanese Cardano enthusiasts has gotten a lot of attention in the past few weeks. Although this will not impact the ADA price in any way, it is always interesting to see more community members get a bit of a spotlight. For Cardano, it is also an interesting way to gain a bit more attention moving forward, which is always a promising sign.
Thank you to everyone who followed me from my $ADA tweet.

This account often tweets my daily life in Japanese.

I have a dedicated crypto account.

暗号通貨アカウント
→ @misachasucrypto

That tweets a lot in English. #crypto #ADA #CARDANO@ADAcoin_ @CardanoStiftung pic.twitter.com/bvyHFsEteY

— みさちゃす(Misachasu) (@misachasu0209) April 19, 2019
Last but not least, there is a new Cardano-themed video by The Crypto Lark which hints at upcoming changes and developments affecting Cardano. With staking support coming in the near future and a stronger focus on the enterprise vision materializing, there is some reason to be cautiously optimistic. How all of this will affect the project as a whole in the near future, remains to be determined.
#cardano $ada staking is coming, enterprise vision for #crypto in #Africa, and much more! @Cardano @IOHK_Charles @CardanoStiftung https://t.co/e1Ok8i5EEu

— The Crypto Lark (@TheCryptoLark) April 19, 2019
Even though the current ADA price momentum might not necessarily look all that great, there is always a chance things will turn around when people least expect it. If Bitcoin can get in the green again, it seems all the more likely Cardano and other alternative markets will follow suit pretty quickly. With the weekend just around the corner, there is a lot of potential market momentum to look forward to, either for better or worse.
---
Disclaimer: This is not trading or investment advice. The above article is for entertainment and education purposes only. Please do your own research before purchasing or investing into any cryptocurrency.
Image(s): Shutterstock.com