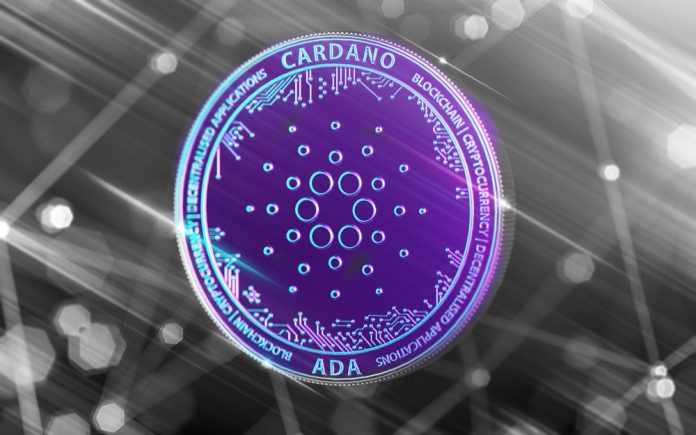 As nearly all crypto markets show signs of recovery, it is interesting to see what will happen for individual projects. While some currencies are off the chart right now, Cardano takes a more modest and manageable approach. A 6.4% Cardano price increase is nothing to sneeze at, although it seems the accumulation phase might not be over yet.
Cardano Price Moves up Slowly
Whereas most currencies are trying to note double-digit percentage gains over Bitcoin, Cardano is not necessarily too concerned with that particular trend. Although the altcoin benefits from Bitcoin's rise in value like any other, it would seem the push is a lot slower and more deliberate. That in itself is an approach which will often yield great results over a longer period of time.
To put this in perspective, the Cardano price has risen by 6.4% in USD value and just 2.82% in BTC value. Because of these gains, one ADA is now priced at $0.043324, or 1,113 Satoshi. Although some traders may be dismayed by the lack of a genuine pump, uptrends like these should ideally last numerous days, if not weeks. Massive gains in the first few hours will ensure a lengthy uptrend cannot occur.
It would appear the Cardano community is cooking up an interesting plan. Anthony Tucci, for example, would like to see a lengthy debate between Charles Hoskinson and Andreas Antonopoulos regarding Bitcoin and Cardano. Although it appears neither party is opposed to the idea, one has to wonder if there is anything to gain from doing so. Definitely something worth looking forward to, if it ever were to happen.
I would love to see @aantonop and @IOHK_Charles discuss cryptos for an hour or two #₿itcoin #Cardano #LetsMakeThisHappen 🙏🏻

— Anthony Tucci🦉 (@TinFoilTucci) March 5, 2019
In more tangible news, the upcoming Input Output event in Miami is getting a lot of Cardano enthusiasts excited. This summit is expected to take place on April 17-18 of 2019. What it will entail exactly, is always a bit of a guess. Some potential new announcements could be on the horizon, as there are several references to "blockchain 3.0". A bit of mystery usually does wonders for the price of any cryptocurrency.
The @InputOutputHK Summit in #Miami #Florida is going to be a great event – #Cardano $ADA & #CCR rock!! pic.twitter.com/vZ4CYocS9G

— The Beach .Network™ (@_BeachNetwork) March 5, 2019
For those who are primarily interested in the actual Cardano chart, it seems the accumulation phase for ADA may not necessarily be over yet. An extended period of sideways trading has been noted in recent weeks, and it seems this minor push will not necessarily change that situation.
I can't even remember that this coin does it's been so long since I've looked at it. But sure this chart is waiting for something to happen pic.twitter.com/ojaosmfccD

— Breakout Boi (@breakoutboi) March 5, 2019
Based on the current industry momentum, it would appear things are heading in the right direction for Cardano and its competitors. As such, one has to wonder if this run will last very long or if it will result in a new downtrend in the coming hours. As of right now, it seems a market reversal seems rather implausible, although the unpredictable nature of cryptocurrencies should not be underestimated.
---
Disclaimer: This is not trading or investment advice. The above article is for entertainment and education purposes only. Please do your own research before purchasing or investing into any cryptocurrency.
Image(s): Shutterstock.com