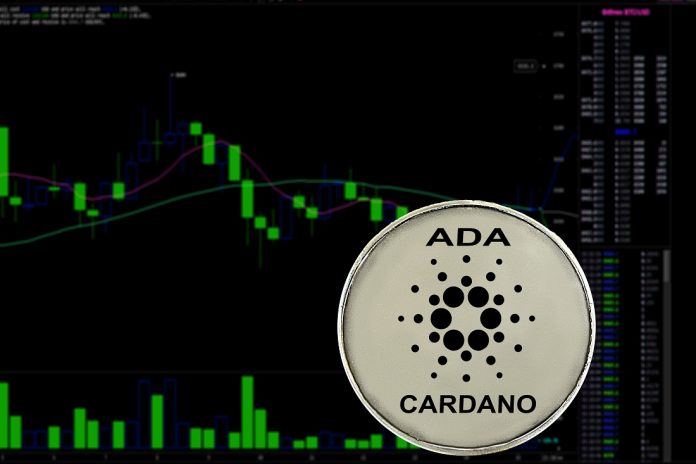 With thousands of cryptocurrency, token, and digital assets to keep an eye on these days, it is difficult to determine how individual markets will evolve. The Cardano price, while not all talked about all that often, is going through a positive spell as of right now. That in itself is a surprising and remarkable development, especially because it appeared the top markets would remain bearish for quite some time to come.
Cardano Price Turns a Corner
After a rough evening yesterday and uneasy momentum during the early morning hours, things have begun looking up for all cryptocurrencies. Cardano is one of the first top 15 coins to note a strong gain, although it seems to be a matter of time until the rest will follow suit. For the time being, it remains to be seen how long this current trend will remain in place.
Over the past few hours, the Cardano price has gained 4.1% in USD value, bringing the value back to $0.047268. There's also a 5% gain over Bitcoin, pushing the price to 1,214 Satoshi, for the time being. Its overall trading volume is still on the low side of the spectrum, as $54m in volume is not all that spectacular. Considering ADA's market cap sits at $1.225bn, one would expect $125m in trading volume or more.
On social media, it would appear as if there is an increase in Cardano these days. That is what the CardanoBuzz account claims, at least, although it seems there are no real major discussions pertaining to Cardano to take note of right now. The upcoming introduction of Shelley may change that situation in the near future, although it remains to be seen how all of this will impact the price, if at all.
Has anyone else noticed an increased interest in #cardano $ada recently? Finally, people are starting to wake up and are realising the beauty of this project. #ada #crypto #kingcardano 👑 (PS. wait for #shelley 🥩 🚀🚀🚀🌑)

— CardanoBuzz (@CardanoBuzz) March 12, 2019
The bigger topic of debate is how Cardano is slowly moving toward a gradual decentralization of the network and core protocol. That in itself will lead to some interesting developments, although this "phase" will last for quite some time to come. Assuming the developers can get this transition right, the second half of 2019 may have some intriguing things in store for Cardano.
"Transition to Decentralisation." The plan for #Cardano to *gradually* switch over from the federated core cluster to public pools. This is a crucial phase to get it right and to ensure the network is close to game-theoretic Nash after the hand-over. pic.twitter.com/jQJfOc52HR

— Ruslan Dudin (@vsubhuman) March 12, 2019
For those who keep an eye on the actual ADA price chart, however, things are not necessarily looking bad nor good. The somewhat sudden Binance maintenance could have easily triggered a price drop, yet it seems the opposite is happening. That is rather unusual in this volatile industry, although it is a welcome sight. TheWolfofAllStreets expects there to be a further dip prior to breaking out to ADA hitting almost 1,700 Satoshi. An interesting train of thought, although it may not necessarily come true.
$ADA
Binance maintenance prolly gonna lead to some nice joocy dips
either way if #ADA corrects further it will be an excellent buying opportunity 100 % #cardano pic.twitter.com/jxNllckqS4

— TheWolfOfAllStreets (@GerardWalker5) March 12, 2019
For the time being, this sudden uptrend affecting top markets is a big surprise. Although it is not a bad thing by any means, it would appear there is some uncertainty regarding its potential longevity. There has been plenty of bearish momentum in crypto for quite some time now, and it seems not all of that pressure has subsided at this time. For Cardano, a push to $0.05 is possible, but not necessarily plausible.
---
Disclaimer: This is not trading or investment advice. The above article is for entertainment and education purposes only. Please do your own research before purchasing or investing into any cryptocurrency.
Image(s): Shutterstock.com