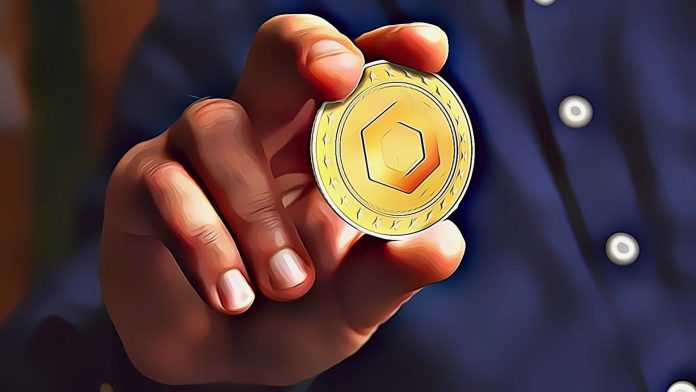 In recent days, Chainlink (LINK) has seen a significant surge in accumulation within its key shark tier, consisting of wallets holding between 10,000 and 100,000 LINK tokens. This surge marks a notable shift in investor sentiment and is indicative of growing confidence in the cryptocurrency. As of the latest data, there are now 3,127 wallets in this tier, a level not seen since December 3, 2022.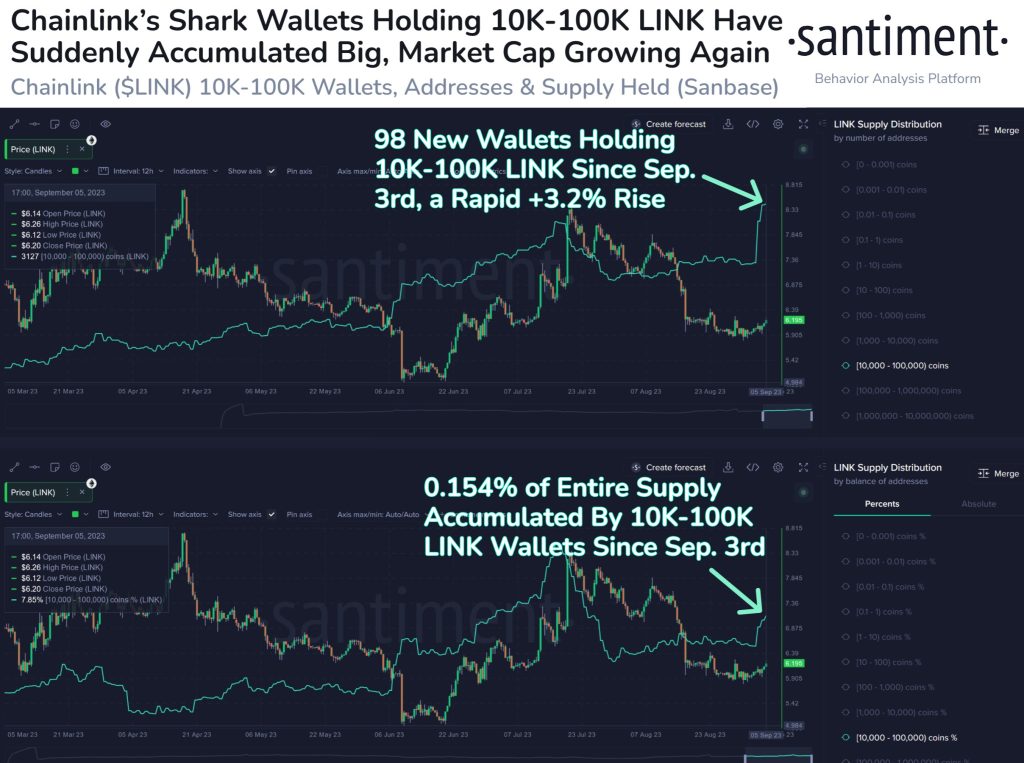 $9.6M Worth Of LINK Accumulated
Over a span of just three days, these discerning investors have added a staggering $9.6 million worth of LINK tokens to their holdings, highlighting a renewed interest in Chainlink's potential. But what drives this accumulation, and what does it mean for the broader crypto market?
Growing ChainLink Awareness
One key factor contributing to this accumulation could be the growing awareness of Chainlink's pivotal role in the decentralized finance (DeFi) ecosystem. As DeFi continues to expand, the demand for secure and reliable data feeds provided by Chainlink's oracle network becomes increasingly critical. Investors may be positioning themselves to capitalize on this growing utility.
ChainLink Development Activities
Moreover, the developments in Chainlink's technology and partnerships have likely bolstered investor confidence. Chainlink's continuous innovation, including the VRF (Verifiable Random Function) upgrade and collaborations with prominent blockchain projects, strengthens its position as a leader in the blockchain space.
Conclusion
While it's crucial to exercise caution and conduct thorough research before making investment decisions, the surge in accumulation within Chainlink's shark tier serves as a compelling indicator of positive sentiment surrounding the project. As the cryptocurrency market evolves and matures, Chainlink's pivotal role in facilitating decentralized data connectivity positions it for further growth and adoption. Investors are evidently taking note, potentially setting the stage for an exciting period of development and innovation within the Chainlink ecosystem.
Disclosure: This is not trading or investment advice. Always do your research before buying any cryptocurrency or investing in any services.
Follow us on Twitter @nulltxnews to stay updated with the latest Crypto, NFT, AI, Cybersecurity, Distributed Computing, and Metaverse news!
Image Source: skorzewiak/123RF // Image Effects by Colorcinch