Counter Network has completed the integration for Unstoppable Domains, a simple and easy way to acquire uncensorable blockchain domain names. Through this integration, Counter Network aims to provide a better service and increase convenience for all of our users.
Unstoppable Domains (unstoppabledomains.com) is a San Francisco-based company building secure decentralised domains on blockchains. Blockchain domains from Unstoppable Domains provide an array of benefits to users, including:
Payments

– Blockchain domains replace cryptocurrency addresses with a human-readable name. Users can

connect

all of their crypto addresses to one .zil domain. 

Uncensorable Websites

– Other companies and governments cannot control the content you show on your website.

Alternate Root

– Not part of or governed by ICANN.

No Custodian

– Blockchain domains are stored by the owner in their wallet. No 3rd party can move or seize them.

No Renewals

– Pay once and it's yours, forever!

Transfer:

Blockchain domains do not require an escrow agent to securely exchange the domain or funds. This transfer can happen in minutes, from anywhere in the world.
The integration of Unstoppable Domains will add a domain wallet address lookup function to Counter Network's wallet engine and a domain purchase page that will enable users to purchase a domain with any digital asset supported on Counter Network.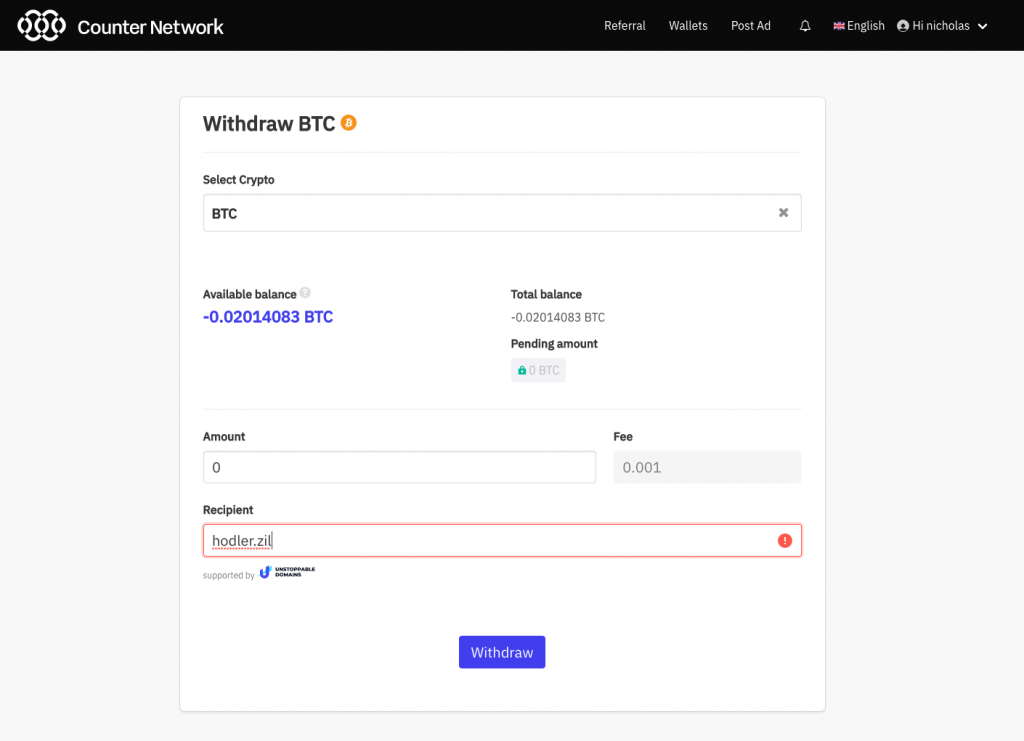 Figure 1: Counter Network's updated withdrawal screen with Unstoppable Domain's domain resolution functionality.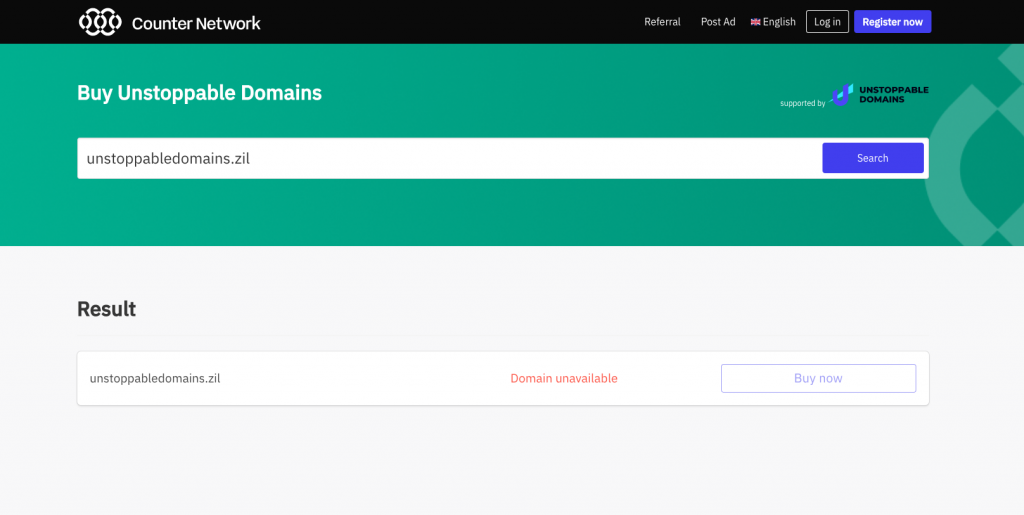 Figure 2: Search and purchase domain names screen 
Apart from that, users can then bind their '.zil' domain to their wallet address of choice to fully utilise its capabilities and eventually be able to route the domains to websites. 
As a technology-driven company, Counter Network's integration of Unstoppable Domains shows the importance of creating breakthroughs in the traditional industry for the future development of cryptocurrency as a whole. As Counter Network's first partnership product integration, we will continue providing our users with improved services and support.
Counter Network will be introducing domain purchases with Unstoppable Domains thereafter.
If you have any further questions, do pop by at Unstoppable Domains' Telegram Group at https://t.me/unstoppabledomains