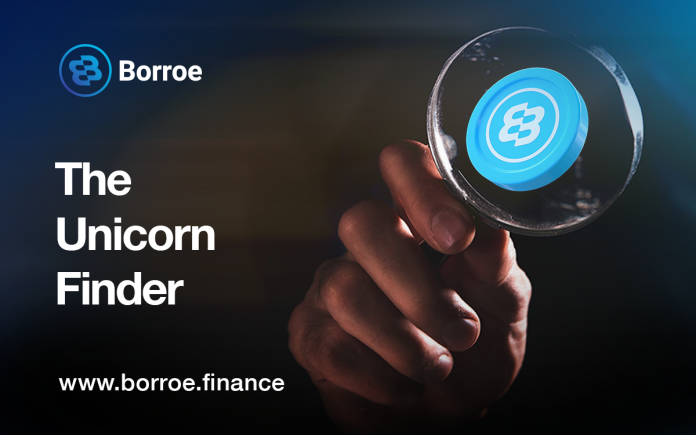 XRP (XRP) and BNB (BNB) have been heavily impacted by recent events happening within the crypto market. The crypto chaos is rapidly depleting investors' funds and now they are pulling out and seeking other investment options.
Yet, one project stands out within the crypto space offering investors huge profits in its presale stage: Borroe ($ROE). Experts say Borroe ($ROE) is the best crypto investment currently. But will BNB and XRP recover? Let's find out.
XRP (XRP) Is Losing Strength in the Red Zone
In the current price correction, XRP (XRP) has found itself under regulatory scrutiny in recent weeks due to an ongoing legal dispute with the SEC.
On August 9, 2023, the SEC launched an interlocutory appeal in response to Judge Analisa Torres' ruling regarding XRP's programmatic sales. On that note, this regulatory action resulted in a massive drop in the price of XRP, causing it to drop below its psychological support level of $0.70.
While struggling with this situation, XRP faced a sudden and severe market downturn on August 18, which impacted the entire cryptocurrency landscape. In one hour on that day, the coin plummeted from $0.59 to $0.49 due to the flash crash. The next crucial support level for XRP is around $0.45.
Nonetheless, XRP bulls have defended the $0.50 support range, facilitating a modest recovery for the coin. Analysts believe XRP will rebound once the consequences of the flash crash fade, aiming to reach $0.68 by the end of 2023.
Investor Uncertainty Heavily Impacts BNB (BNB)
Indecision in the market among BNB (BNB) investors pushed the coin to trade within a range between August 19 and August 20, 2023. Following BNB's drop below the $220 mark on August 17, its value recorded fluctuations within the $213 to $220 range in the three days that followed.
The recent sharp decrease on August 18, which followed the cryptocurrency market's flash crash, pushed BNB below the psychological threshold of $220.
The $220 mark had previously acted as a support during the June meltdown and supported BNB bulls amid the bearish trend of December 2022. However, it proved inadequate to withstand the massive selling pressure affecting the price of BNB.
In that context, the demand for BNB declined, and the bears seem to be becoming stronger. As of August 22, BNB is trading at $213, down 9.72% in the past week. Analysts expect BNB to keep dropping and break below the $200 psychological support zone by the end of 2023. Thus, BNB is not a good crypto to buy currently.
Borroe ($ROE) Is Strongly Bullish As the Rest of the Market Drops
Borroe ($ROE) functions as an AI-driven platform, which also serves as a marketplace. One of its noteworthy features is its ability to effectively resolve the immediate liquidity challenges that mostly affect web3 businesses.
By using Borroe ($ROE), participants and creators within the web3 space can conveniently access funds quickly to meet urgent needs. This is achieved using the process of selling their valid upcoming earnings to supportive communities, all at discounted rates.
Interestingly, web3 businesses can change their upcoming royalties, invoices, subscriptions, and digital payments into non-fungible tokens (NFTs) using Borroe ($ROE).
In Borroe's ($ROE) beta phase of its presale, which happened in the final week of July 2023, the platform distributed 25 million tokens at $0.010 per token.
Through this phase, Borroe ($ROE) raised $250,000 in funding within five days. Since then, Borroe ($ROE) has recorded a significant increase of 25% in value, currently available at $0.0125 in Stage 1 of its presale.
Over 41 million Borroe ($ROE) tokens have been sold in Stage 1. Once all the presale stages conclude, Borroe ($ROE) will be listed on major cryptocurrency exchanges at $0.040. These massive and guaranteed price increases make Borroe ($ROE) the best cryptocurrency to invest in today.
Learn more about Borroe ($ROE) here:
Visit Borroe Presale | Join The Telegram Group | Follow Borroe on Twitter
Disclosure: This is a sponsored press release. Please do your research before buying any cryptocurrency or investing in any projects. Read the full disclosure here.