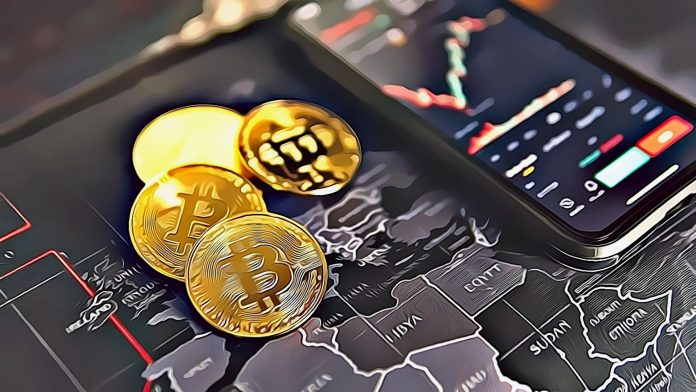 The cryptocurrency market is in a state of flux, with Bitcoin and Ethereum exchange supplies showing a steady decline, while Tether, the popular stablecoin, is resurging in circulation. These trends offer valuable insights into the current sentiment and potential future movements within the crypto space.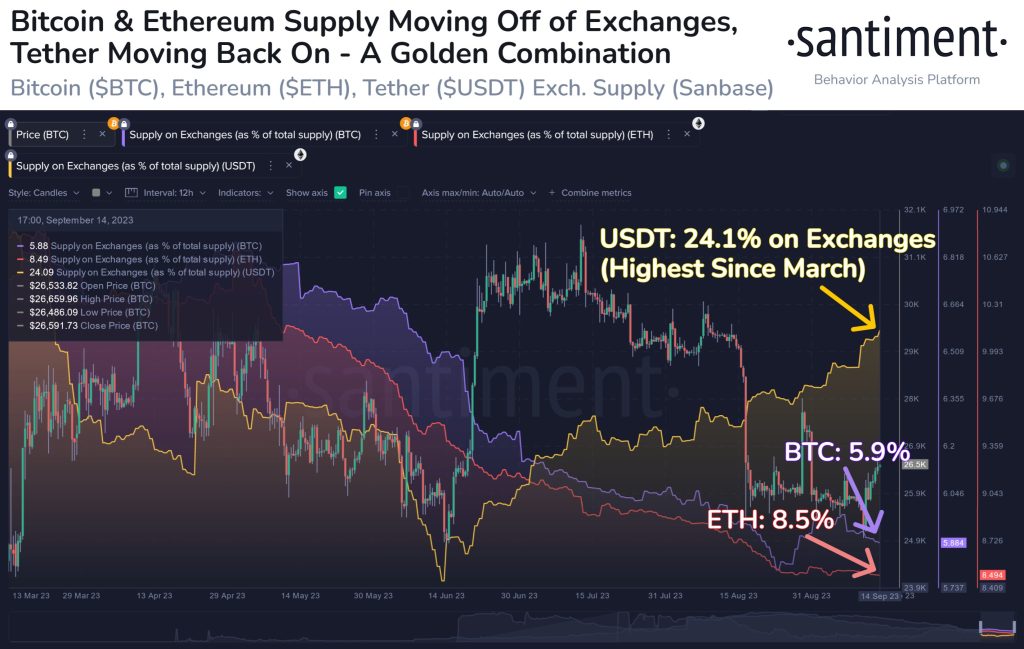 Bitcoin and Ethereum, the two leading cryptocurrencies by market capitalization, have witnessed a notable decrease in exchange supply. This phenomenon can be attributed to a growing number of investors adopting a "HODL" mentality, meaning they are holding onto their digital assets for the long term rather than actively trading them. This shift suggests increasing confidence in the future potential of these assets, as fewer people are willing to part with them at current price levels.
On the flip side, Tether, the largest stablecoin pegged to the US dollar, is seeing a resurgence in circulation. The circulating supply of Tether has reached its highest level since March, indicating a renewed interest in the crypto market. Tether often serves as a gateway for traders to enter or exit the crypto space quickly, and its increased circulation suggests that investors may be preparing to deploy capital into cryptocurrencies in the near future.
These supply dynamics highlight the intricate relationship between sentiment and market behavior in the cryptocurrency space. As more traders choose to hold onto Bitcoin and Ethereum, it creates a potential supply shortage, which can drive prices upward if demand remains strong. Meanwhile, the inflow of Tether onto exchanges signifies an appetite for trading and investment opportunities.
Final Thoughts
To conclude, the recent trends in cryptocurrency exchange supplies reflect the evolving sentiment within the crypto market. The "HODL" trend for Bitcoin and Ethereum underscores growing confidence in their long-term potential, while the resurgence of Tether on exchanges hints at a forthcoming surge in trading activity. Crypto enthusiasts and investors should closely monitor these supply dynamics, as they can offer valuable insights into future price movements and investment opportunities in the ever-volatile world of cryptocurrencies.
Disclosure: This is not trading or investment advice. Always do your research before buying any cryptocurrency or investing in any services.
Follow us on Twitter @nulltxnews to stay updated with the latest Crypto, NFT, AI, Cybersecurity, Distributed Computing, and Metaverse news!