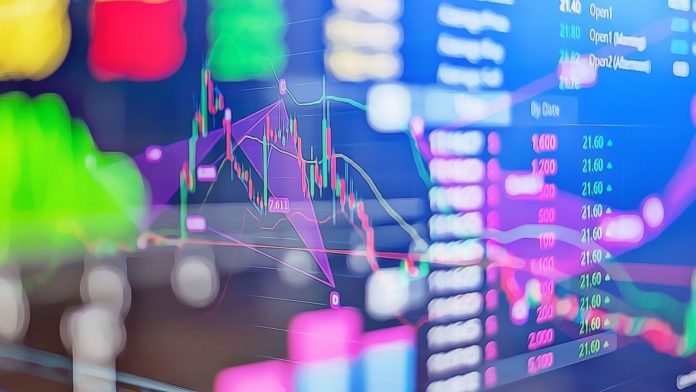 After experiencing a high trading volume throughout the week, the cryptocurrency market's momentum is once again slowing down. The prices of Bitcoin and Ethereum can maintain support, with bitcoin trading above $19k and Ethereum maintaining above $1,300. Let's examine any notable news this week that impacts crypto prices.
Summary
As the week ends, the cryptocurrency market is losing steam.
BTC maintains its position above $19k despite declining trading volume, while ETH trades above $1,300.
Bitcoin's ties to the stock market may be slipping as investors view it as a potential inflation hedge.
Binance shows support for the Ethereum fork POW in a launched pool. Ethereum is still performing well.
The cryptocurrency market is still in bearish territory but is still generally healthy. Due to the drop in trading volume, this week is unlikely to bring about any significant changes.
Bitcoin Market News Update
Even though Bitcoin can be used as an inflation hedge, the performance of the most popular cryptocurrency has been closely correlated with those of international markets. However, Bitcoin holds support today while major stocks like the S&P 500 and NASDAQ opened lower, suggesting that the linear relationship between stocks and cryptocurrencies may be depegging.
There is optimism that the cryptocurrency market is bottoming out and could soon reverse its pattern, regardless of the state of the global economy, even though the market capitalization of all cryptocurrencies has significantly declined from $3 trillion to $943 billion at the time of writing.
In related news, a piece by The Guardian discusses the environmental harm caused by Bitcoin mining, which is greater than the environmental harm caused by gold mining.
The fact that cryptocurrency proof-of-work mining consumes a significant amount of electricity and harms the environment is not new. As a result, Ethereum and other cryptocurrencies with proof-of-stake systems might overtake Bitcoin as the market leader.
Ethereum's Market News Update
Even though Ethereum's merge has been successful, analysts applaud the network for switching to a more long-lasting proof-of-stake model. The new Ethereum proof-of-work mining pool launched by Binance has no fees, according to a recent Coindesk report.
Support for EthereumPoW (ETHW), the proof-of-work fork of Ethereum designed to give miners a way to keep using their equipment, has been made available by Binance.
While ETHW's market cap is currently $1.4 billion, it is still a more appealing speculative investment for miners who want to keep using their rigs to mine Ethereum.
The price of ETHW has increased significantly by over 8% in the last day following Binance's announcement of the proof-of-work mining pool and is currently trading at $11.91.
Ethereum is currently trading at $1,326, up 1% over the previous day. It has a $162 billion market cap and a $14 billion 24-hour trading volume, down 29% from the previous day.
It's unlikely that Ethereum will experience any significant volatility as the week ends. The $1,300 level will probably support the cryptocurrency until next week, when its next move will be decided.
Disclosure: This is not trading or investment advice. Always do your research before buying any cryptocurrency or investing in any services.
Follow us on Twitter @nulltxnews to stay updated with the latest Crypto, NFT, AI, Cybersecurity, Distributed Computing, and Metaverse news!
Image Source: whyframeshot/123RF // Image Effects by Colorcinch