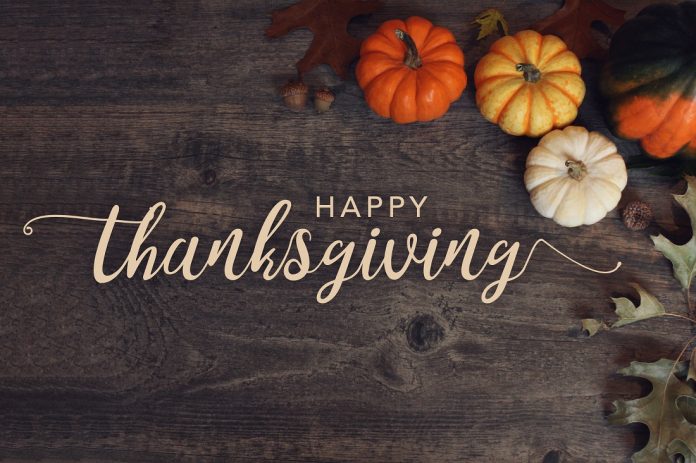 Today marks an important day for all American cryptocurrency holders and enthusiasts. Thanksgiving is an important day of the year. Everyone should be thankful for their fortunes and also misfortunes experienced throughout the past year. While Bitcoin has caused a bit of both throughout 2018, it is still a pretty good topic of conversation regardless.
The 2018 Bitcoin Thanksgiving
During Thanksgiving in 2017, a lot of family discussions turned to Bitcoin and other cryptocurrencies. That is only normal, as that was the period when the massive Bitcoin bull run started shaping up and made a lot of people good money. Fast forward one year, and it is evident the value per BTC today is a lot lower compared to the same time in 2017. To many people, that would make cryptocurrency a topic to avoid at the dinner table this year.
Even so, our society lives in an era where ignoring problems will only create an adverse effect. It is not as if Bitcoin is effectively crumbling to the ground right now, primarily because there is still a pretty healthy value associated with the world's leading cryptocurrency. Unless that situation were to change in very dramatic fashion, things will continue to look good for the foreseeable future. This could be a good time to buy the dip unless one wants to wait for Bitcoin's value to drop even further in the coming weeks or months.
As such, it is safe to say Bitcoin and other cryptocurrencies will be a topic of debate during Thanksgiving dinner. Not everyone will be happy about how the price evolved in the slightest, although that was also somewhat to be expected. No markets can sustain indefinite growth whatsoever, thus it remains to be seen what the future will hold for Bitcoin and altcoins.
Thanksgiving is all about being thankful for the good things in life and trying to improve upon the negative things. Discussing the future of Bitcoin and other cryptocurrencies can probe to be interesting in this regard, although one never knows for sure what the future will hold. More importantly, one should also discuss other aspects of cryptocurrencies which not necessarily have something to do with just the price itself.
In fact, Bitmart is looking for ways to get people a bit more excited about Bitcoin during this time of year. The company is offering lottery tickets for new users which can help them buy one full Bitcoin at half the current price. Efforts like these will get more people excited about cryptocurrencies, especially when considering the potential uptrend waiting to materialize where Bitcoin is concerned. It is not impossible the currency will hit $19,000 again in the years to come.
It is evident there are any more interesting things to talk about during Thanksgiving dinner than just Bitcoin or other cryptocurrencies. At the same time, this will remain a topic of debate for the foreseeable future, primarily because Bitcoin is not going away anytime soon. Avoiding this topic may be even more awkward than just openly talking about it today. As such, all advice to not bring up Bitcoin during today's dinner seems rather odd.
Image(s): Shutterstock.com