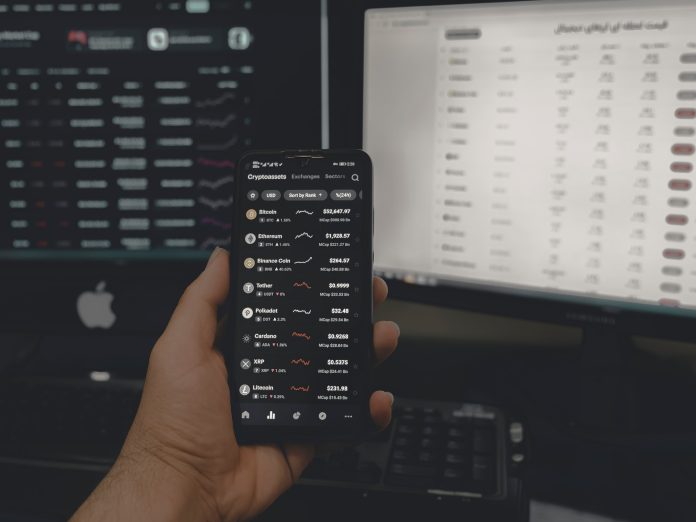 In the constantly shifting landscape of cryptocurrencies, Bitcoin has managed to maintain its dominant position. Despite the recent market correction from its 2023 high of nearly $31,000 in mid-April, Bitcoin's impressive 66% gain since the beginning of the year remains a testament to its resilience.
Amidst the ever-changing dynamics of the crypto world, a new player has caught the attention of investors: DigiToads (TOADS). DigiToads has outpaced top altcoins like Helium (HNT) and Gmx (GMX), showcasing its potential through a remarkable presale performance, carving out a promising position in this competitive market.
DigiToads – New ICO Leading The Charts
In the fiercely competitive realm of cryptocurrencies, standing out and staying relevant demands constant innovation. DigiToads, a newly launched ERC20 token, has succeeded in piquing the market's interest by skillfully blending various features.
DigiToads unites the concepts of a meme coin, play-to-earn, stake-to-earn token, and NFT technology, creating a multifaceted offering. So, how does TOADS manage to incorporate all these elements?
The DigiToads web3 game meta-cade allows players to nurture their in-game toad pets, engage in battles, and earn profits as they climb the leaderboard. Moreover, the DigiToads ecosystem features an NFT marketplace and staking platform, enabling players to purchase NFTs and stake them for additional rewards.
DigiToads's tiered presale structure, consisting of ten distinct presale stages, is particularly intriguing. Each new stage introduces a revised price, resulting in a cumulative ten-fold price increase.
Given that the initial price has already doubled and the current $0.02 is projected to reach $0.055 upon launch, the potential return on investment is substantial, objectively making TOADS one of the best ICOs of 2023.
Helium and Gmx Overview
While DigiToads has been making waves in the crypto market, Helium and Gmx have experienced mixed results.
HNT saw a significant surge last week after successfully migrating its protocol to the Solana blockchain. However, this upward momentum appeared short-lived, as this DeFi coin lost its resistance at $2 and subsequently faced selling pressure.
Helium has recently introduced a new internet-of-things (IoT) network token, IOT, mined from the hardware infrastructure behind the IoT network, known as Helium hotspots. HNT consistently backs the tokens which can be converted to HNT through an algorithmically determined redemption rate. 
On the other hand, GMX has experienced some positive developments, with the GMX DAO recently announcing the successful integration of Chainlink's (LINK) new oracles following a Snapshot vote. This move aims to enhance the security and user experience of the GMX platform while promoting decentralization and resilience. The low-latency oracles will provide real-time market data for a range of assets, catering to the demands of GMX traders.
Despite these advancements, the GMX price initially rose to $77 and encountered substantial selling pressure, dropping to around $70. While the price has since fluctuated, it currently hovers around $71. It appears that buyers were seeking short-term profits from the news-driven hype, and no substantial price movements are anticipated from the project in the immediate future.
Final Thoughts
Although the crypto winter has ended, market volatility continues to impact many altcoins, leading to a loss of resistance and a struggle to achieve significant growth. However, DigiToads is a prime example of a cryptocurrency that defies this trend. 
Its structured presale price growth, enticing giveaway programs, and multifaceted utility are expected to bolster the long-term development of TOADS. Perhaps most importantly, DigiToads' engaging and enjoyable ecosystem caters to novice and seasoned investors, creating many opportunities for crypto enthusiasts from all walks of life.
For more Information on DigiToads visit the website, join the presale or join the community for regular updates.
Disclosure: This is a sponsored press release. Please do your research before buying any cryptocurrency or investing in any projects. Read the full disclosure here.
Photo by Sajad Nori on Unsplash