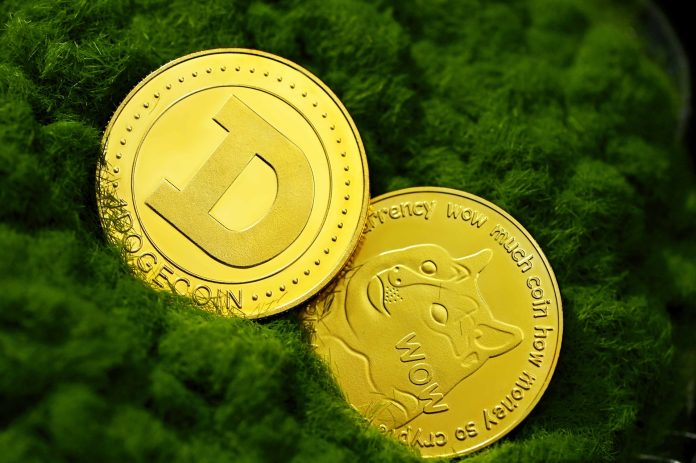 The value of the Solana cryptocurrency has risen even despite the number of transactions surrounding Solana NFTs declining sharply throughout the previous months. Dogecoin, on the other hand, has experienced a decline in value but is holding onto the $0.068 price point, and investors are bullish about its future. Tradecurve has surged by 25% in value, and analysts predict that it can climb to over $1 at launch.
Dogecoin's Decrease to $0.068
Dogecoin trades at a value of $0.068312 as of June 6, 2023. However, the Dogecoin cryptocurrency has managed to remain at this price point and has not dropped further down during the day, indicating that it still has the potential to climb back up. 
When we go over its weekly performance, the low point for Dogecoin was at $0.066017, while the high point was at  $0.073084. If Dogecoin manages to break past $0.070 again, a bullish run can be ahead of it. For the time being, however, Dogecoin is in a position where it fell 11.9% in the last month and 5.5% in the last week, worrying investors and prompting them to look elsewhere for alternatives.

Solana's Surge in Value
According to data published by Messari on June 4, Solana's state compression has revolutionized asset storage and execution; with compressed NFTs known as "cNFTs" utilizing concurrent Merkle trees, businesses can get access to low-cost, on-chain storage. This resulted in an impressive adoption and between 20% to 40% in cost savings, which made it a game changer. As of June 6, 2023, Solana trades at $19.93.
When we go over Solana's weekly performance, its low point was at $19.53, with its high point at $22.23. If Solana manages to break past $22 again, it could head towards a bullish run and surge to over $25; however, if it dips under $19, it could head towards a bearish slump.

Tradecurve's Potential 100x ROI for Investors
Investors are bullish on the future price surge of the Tradecurve cryptocurrency, TCRV, as it has showcased a significant level of momentum. The platform offers a hybrid, all-in-one trading solution where anyone globally, even the unbanked, can access cryptocurrencies and derivatives without needing to complete KYC. Users can trade crypto, US and European equity CFDs, forex, indices, commodities, options, ETFs, and even bonds. 
There's high leverage starting at 500:1, negative balance protection, A VIP account service, and algorithmic trading with AI, alongside a Copy Trader system and social trading infrastructure. The team will also implement Proof of Reserves (PoR) to bolster transparency. 
Those who want to get into the project will need to do so early, as in the last week alone, the token jumped by 25%, providing solid ROI, and at Stage 4, it will climb 20% more. The TCRV Stage 3 presale is 46% complete, and analysts are bullish for its future and predict a 100x jump in value. 
Visit the links below to learn more about TCRV:
Click Here To Buy TCRV Presale Tokens
Join Our Community on Telegram
Disclosure: This is a sponsored press release. Please do your research before buying any cryptocurrency or investing in any projects. Read the full disclosure here.
Photo by Kanchanara on Unsplash