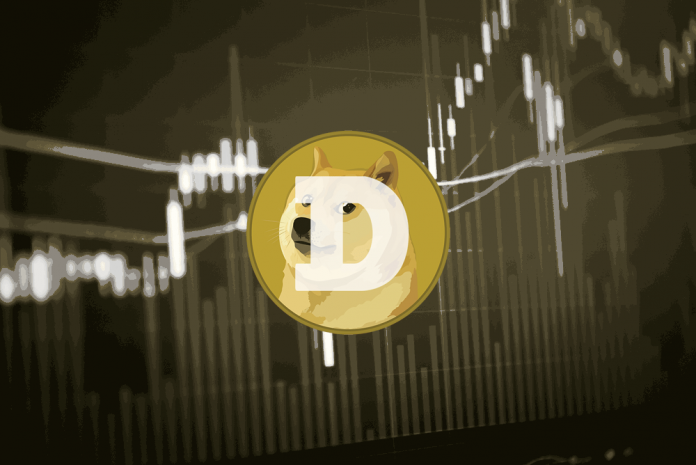 There is still a fair bit of uneasy market momentum in the cryptocurrency world right now. Even though most markets showed minor signs of recovery yesterday, it seems things have not necessarily changed all that much ever since. Where the Dogecoin price is concerned, the gains are fairly minimal even today, yet it seems the 60 Satoshi level will finally be reclaimed this week.
Dogecoin Price Trend Remains Rather Neutral
It is not entirely abnormal to see all markets are still on the fence right now. As long as Bitcoin's future price momentum remains uncertain, none of the top markets will see any changes either. In the case of Dogecoin, however, it seems these small gains are somewhat more interesting to keep an eye on. Especially where DOGE/BTC is concerned, interesting things are on the horizon, regardless of how the market swings.
Over the past 24 hours, there has been a 0.06% increase in USD value. Not exactly the Dogecoin price gain most were hoping for, although there isn't much one can do about it right now. In the DOGE/BTC department, however, it would appear there is a slightly bigger shift. Following a 0.6% gain in quick succession, one DOGE is valued at 59 Satoshi once again. As such, it appears to be a matter of time until this altcoin retakes the 60 Satoshi level once and for all.
A lot of Dogecoin-related discussions on Twitter are very intriguing to keep an eye on as well. Mr. McCall is confident the value per Dogecoin will continue to rise. He may have to readjust the price expectations, though, as it seems incredibly unlikely this altcoin can reach $1 anytime soon. Although nothing is impossible in the cryptocurrency world whatsoever, a 50,000% increase in Dogecoin's value would be rather spectacular.
Will #Dogecoin hit $1????

— Mr. McCall (@mr_idgaf29) January 22, 2019
Today is a blessed day for the cryptocurrency industry, as there are not one but two different Dogecoin-themed memes to take note of. The first one is rather interesting, as Cece shows off a Dogecoin-themed shirt. While it is difficult to say if this is actually related to the meme currency of the internet, it will always be associated with this project regardless. The comment by XRP_Uwgar is also quite interesting in this regard.
Welcome to the cryptocurrencies world … #dogecoin 😉 pic.twitter.com/JRQIF8robE

— XRP_UzGar ⛓฿ (@uzgaroth) January 22, 2019
Secondly, there is still a growing dismay over Binance not listing Dogecoin after all this time. It is a bit unusual to see this popular altcoin not listed on the world's biggest cryptocurrency exchange. The memes which are created because always bring a chuckle to those who see them. One can only wonder if Binance shouldn't rethink their decision regarding DOGE.
DOB! via /r/dogecoin https://t.co/jeRlgoSPO6

— Dogecoin on Reddit (@RedditDogecoin) January 21, 2019
All of the signs seemingly point toward Dogecoin reclaiming the 60 Satoshi level in the very near future. The main question is whether or not this altcoin can effectively turn that into a new support level. It has been very difficult for cryptocurrencies to fortify their current price levels in a meaningful and lasting manner. For Dogecoin, the coming days may prove very crucial in this regard.
---
Disclaimer: This is not trading or investment advice. The above article is for entertainment and education purposes only. Please do your own research before purchasing or investing into any cryptocurrency.
Image(s): Shutterstock.com