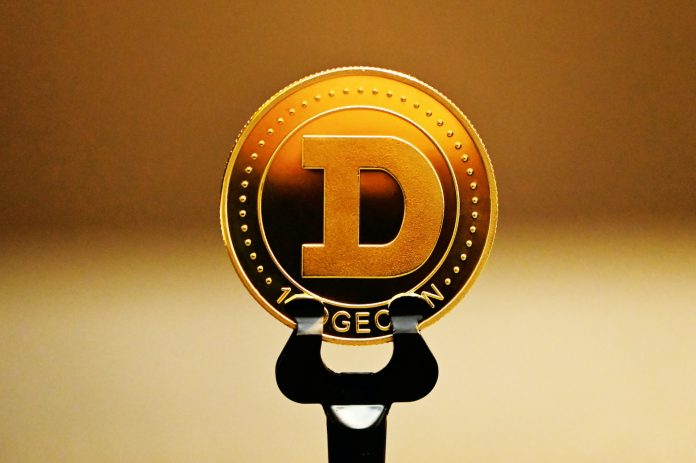 Dogecoin (DOGE) has been at the center of unpredictable turbulence in the crypto market despite its wide affiliation with Twitter owner, Elon Musk. There is currently growing anticipation for a price bounce in the Dogecoin community.
Meanwhile, a new contender, Tradecurve's TCRV, has entered the scene, attracting attention with its remarkable price surge and showing a promising upward trajectory.

Dogecoin Supporter, Elon Musk Accused Of Insider Trading 
In recent news, Elon Musk, a prominent supporter of Dogecoin, has been hit with a lawsuit for alleged insider trading at the beginning of June. Nevertheless, this is not the first lawsuit accusing the Twitter billionaire of manipulating Dogecoin's price. However, it is uncertain how this lawsuit could affect Dogecoin's price. 

Dogecoin Price Prediction: DOGE Preparing for a Price Bounce
The current market situation for Dogecoin, the 8th largest cryptocurrency by market cap, is uncertain, as the token coin has immediate resistance around the 0.0725 level, with a potential next target at $0.0740 if it manages to surpass this resistance. However, there is a notable challenge in the 0.0745-0.0740 range, which has previously acted as strong resistance.
There are several reasons for the bullish predictions for Dogecoin (DOGE) including a surge in network transactions, the introduction of the DRC-20 token standard to bring DeFi to the Dogecoin network, increase in the Dogecoin network hash rate, and historical market trends.
If Dogecoin's bullish sentiment prevails and it successfully breaks above 0.0740, the next targets to watch for could be 0.0750 or even 0.0755. At press time, Dogecoin's price is $0.07263, with a price decline of 1.52% in the last 24 hours. According to WalletInvestor, DOGE could reach $0.15 by the end of 2023, while DigitalCoinPrice predicts a target of $0.12 by the same period.
Tradecurve (TCRV) Looking At 100x Price Surge 
With Dogecoin facing price uncertainty, there is another coin, TCRV, that has gained a significant rise during its token presale, leaving investors for future growth. Tradecurve has recently made waves in the crypto community, selling millions of its utility tokens in the process. There is massive interest in Tradecurve because it is the first of its kind in the blockchain space.
The decentralized trading platform aims to address several challenges faced by traders on centralized exchanges such as Binance, Crypto.com, and Gemini including KYC requirements, high fees, regulatory constraints, and limited trading options. 
On Tradecurve, users will be able to easily create an account and trade with just an email and a crypto wallet, something that is not possible on other well-established platforms. Moreover, Tradecurve offers features such as algorithmic trading, AI bots subscription, high leverage starting at 500:1, and copy trading. 
Currently, Tradecurve's utility token, TCRV, is available for presale at just $0.015 per token, with a 25% deposit bonus for every purchase. Experienced investors are capitalizing on this opportunity, anticipating a potential 50x surge during the presale stage. To get involved early in this project, you can follow the links below.
For more information about the Tradecurve presale:
Click Here To Buy TCRV Presale Tokens
Join Our Community on Telegram
Disclosure: This is a sponsored press release. Please do your research before buying any cryptocurrency or investing in any projects. Read the full disclosure here.
Photo by Kanchanara on Unsplash