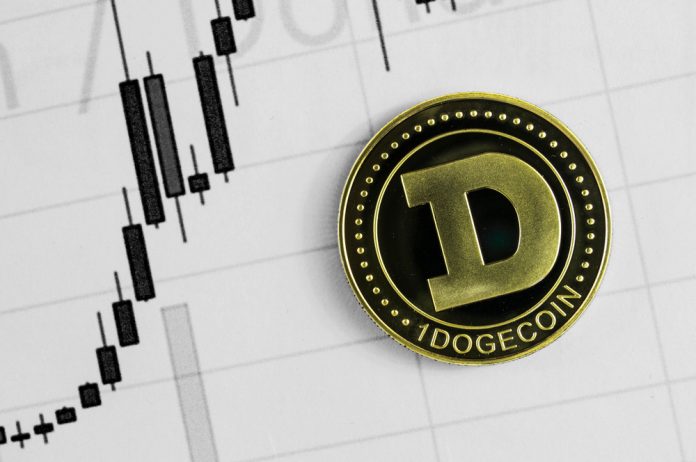 Things are still looking rather troubled where the top 20 cryptocurrencies are concerned. It is evident all markets struggle to recover right now, primarily because Bitcoin seemingly doesn't know which way is up. One former top 20 currency is making some moves, as Dogecoin is the first "major" altcoin to note a solid gain today.
Dogecoin Price Rebound is Coming
After suffering from an ongoing decline for nearly two full weeks, it appears, the Dogecoin price might be preparing for a brief rebound over the weekend. It was a matter of time until a gain was noted again, albeit no one expected it to happen today of all days. Even so, one cannot deny the uptrend appears to be shaping up, especially as the trading volume begins picking up.
Over the past 24 hours, the value per DOGE has risen by 1% in both USD and BTC value. That is a welcome development, primarily because the value had dipped below $0.004 earlier this week. Reclaiming that price level will not be all too difficult, by the look of things, although it is still a bit early to draw any real conclusions. The current trading volume looks healthy enough to support a big push.
Technical analysis often plays an integral role in the world of predicting cryptocurrency price momentum. Dogecoin News is making an interesting observation, although one that might not necessarily be entirely correct. The "drawn dog" on the RH 1-year chart is certainly there to see, but that should not necessarily be interpreted as a bullish signal whatsoever. The pattern is rather uncanny, though.
Whales drew another dog today on the RH 1-year chart! #CrazyButTrue #Doge #DogeCoinNews #DogeCoin #Ethereum #ElonMusk #DogeKennel pic.twitter.com/OqTy7DXYJt

— DogeCoin News (@news_dogecoin) October 26, 2018
One particular development still attracting a lot of attention comes in the form of the Dogethereum bridge. This solution will pave the way for easy conversions between DOGE and ERC20 tokens, making it a worthwhile project to keep an eye on moving forward. It is only normal projects like these get people excited during these interesting times in the cryptocurrency industry.
#doge #ethereum #dogethereum @Truebitprotocol @Stanford https://t.co/2n2U0Dz30t

— ____nevv (@____nevv) October 26, 2018
Last but not least, everyone likes a gif of a smiling dog. Since dogs play such an integral part in the Dogecoin ecosystem, it is only normal images like these are of great value to the community as a whole. This smiling dog will make many people's day a lot brighter, even though it is also a potential smirk when looking at the current Dogecoin price momentum.
#dogecoin pic.twitter.com/deFtvvoZhQ

— J-Flo (@gx110) October 26, 2018
All things considered, it seems Dogecoin will have to lead all altcoins into the green over the weekend. While the current momentum is still a bit shaky, no one can deny things are getting very interesting as of right now. If the $0.004 level is retaken later today, there is a good chance DOGE's value will continue to move up in the next few days.
Image(s): Shutterstock.com